"NOW, HE HAS SOME HOPE."
Abuse, neglect, and exploitation of seniors is rarely about one isolated incident. Family dynamics, caregiver relationships, and finances can complicate situations taken on by our Skokie Valley Center's Adult Protective Services (APS) program.
Cases can take months to resolve, as APS investigates reports of abuse and intervenes to reduce risk of further harm, but "William" (name changed to protect identity) didn't have that kind of time.
Due to multiple physical and cognitive limitations, William had been relying on a caretaker for his groceries and medications. While out on a grocery run, the caretaker stole a large sum of money from William, leaving him with no access to food or medicine.
It was discovered that William had suspiciously less money in his accounts, and our APS team was alerted about the possible financial exploitation.
At this point, William was also facing several fraud-related deadlines as a result of his exploitation, and eviction from his home, as a result of disputes between his ex-wife and his landlord.
Our APS team worked quickly to provide relief funds for William until his new bank accounts and cards were active, set him up with delivery services for his groceries and medication, and place him in an extended-stay hotel that could offer rides to doctor's appointments.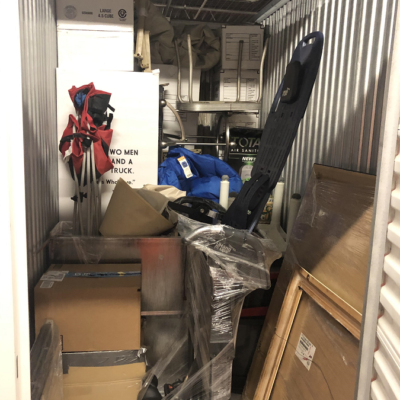 Staff also coordinated with our partners at Catholic Charities to prevent his eviction, and help ensure his eviction doesn't show up on his permanent record, as it wasn't his fault. Now, William won't face the damage to his credit or the challenges of finding a new home associated with an eviction charge.
Program Supervisor Avi Kaufman inherited the case from another team member once it was "somewhat more stable."
Avi is helping William find a new apartment, by connecting him with realtors. He's continuing to work with our partners on coordinating legal support, by petitioning either to get back the apartment William lost, or for compensation for the hardship he experienced.
With Avi and the APS team's support, William was able to maintain his safety and future finances, as well as regain some independence. He is now doing much of his shopping and retrieving medications on his own.
"Now, he has some hope," shares Avi.