Take Action
Our critically-important mission equips our diverse families and communities with the knowledge and tools to learn, earn, heal and thrive.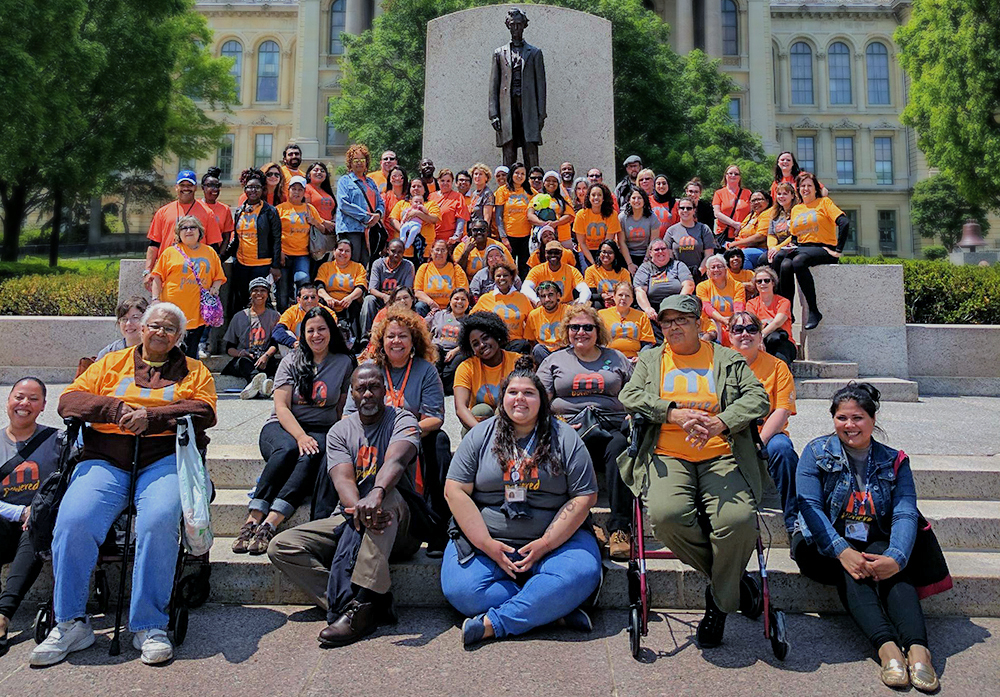 Make your voice heard.
Tell legislators the importance of our mission and become a powerful advocate for the children and families of Illinois!
Advocacy Day is April 18, 2018!
It's time for Metropolitan's Sea Of Orange to flood the Illinois State Capital!
Clients and staff from across the agency will come together to communicate the importance of investing in a fair and equitable state budget to support Metropolitan's programs and services with our legislators.