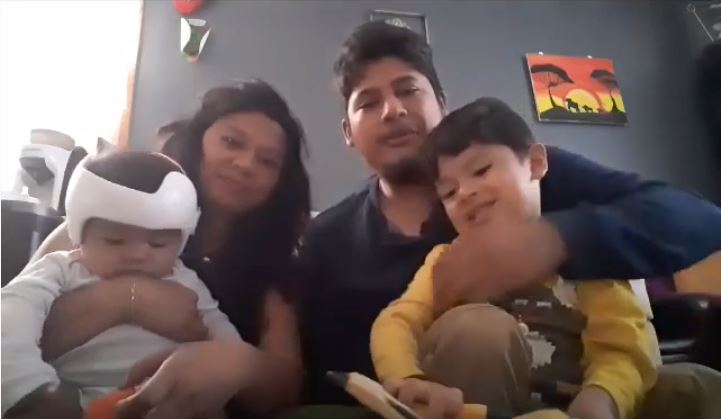 "IT DOESN'T FEEL LIKE SHE'S A SOCIAL WORKER TO US, IT FEELS LIKE SHE'S A PART OF OUR FAMILY."
Thank you to the wonderful Figueroa family for sharing kind words about their experience with Metropolitan!
"One day I walked into the grocery store nearby Metropolitan's North office and I saw an expecting mother standing by like she needed help," shares Martha Rubio, a Parent Child Educator in our North Center's Empowering Families Initiative (EFI) program.
"She asked me a question, and I couldn't understand due to language barriers – she spoke to me in her Thai language and of course I couldn't understand anything. I gave her my business card and pointed to her stomach, but she kept repeating yes, yes!!"
The next day, the woman's boyfriend called and asked Martha about the EFI program. That's how Martha met Tu and Paul, and she was happy to share more about the program.
"She was an immigrant from Thailand and did not have any support except her boyfriend, and now EFI," Martha says. Undeterred, Martha used Google Translate to invite Tu to our North Center's socializations group and English classes.
Martha shares that now, Tu never misses any activity and participates in all educational and socialization groups. Their son, Matteo, is in speech therapy, and Paul shares Matteo is doing much better with talking and developing his speech.
The family has since welcomed another child, Meztli, and though it's been hard for the new parents during the pandemic, Paul shares financial support from Metropolitan to help pay their mortgage has been helpful, as have diapers for both children.
ABOUT THE EMPOWERING FAMILIES INITIATIVE
The Empowering Families Initiative provides expectant and new parents with education and support they need at the time of their child's birth and during the most crucial first three years of life. Sessions in the home focus on providing young children experiences that foster healthy growth and development and positive parent-child interactions. Families also meet for activities, to socialize and attend workshops.