THROUGH HARD WORK, BOTH MOTHER AND DAUGHTER BEGAN TO SEE REAL PROGRESS
Donna wasn't sure why her 13-year-old adoptive daughter, Angelina, was lying, destroying property, and being disruptive at school; but she was sure Angelina needed a level of support Donna herself wasn't equipped to provide.
When Donna brought Angelina to meet social worker Shawna Johnson at Metropolitan DuPage's Adoption Support and Preservation program, the relationship felt strained. Through hard work on both Donna and Angelina's parts, over the next year, both mother and daughter began to see real progress.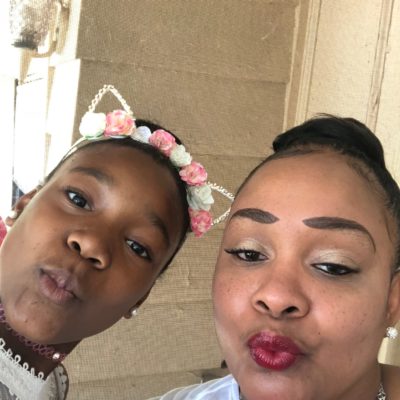 They regularly attended individual and family therapy sessions, where they were able to safely share their thoughts and feelings with Shawna and each other. Theraplay – a type of therapy engaging children and their caregivers through play – gave them an outlet to work through their attachment with one another. By engaging in psychoeducation, Donna learned to better understand Angelina's behavior from a developmental and trauma-focused view. Angelina, after being evaluated for the first time with a psychiatrist, was able to begin medication to help manage her ADHD symptoms.
Angelina's behavior began to improve, both at school and at home.
Shawna collaborated with Angelina's school, attending her IEP meetings and coordinating with her school social worker, and as a result, developed a fuller understanding of Angelina's situation. Bringing her own expertise as a clinician and her trauma-informed perspective, Shawna worked alongside Donna and the school's staff, helping provide a line of communication between Angelina's school and home support systems.
Face-to-face communication is important in establishing and building trust between staff and clients, particularly in a therapy setting. Despite the Covid-19 pandemic necessitating a shift to online communications, Angelina and Donna stayed engaged with Shawna through Telehealth services.
Angelina and Donna's hard work, empowered by support from Shawna and the ASAP program, led to such significant and sustainable progress, they closed services this month.
Angelina shares she has enjoyed spending more time with her family during the stay-at-home order. She now finds it easier to tell the truth, and uses the coping skills she learned in therapy.
Donna shares she is happy and proud to see Angelina using her coping skills. Angelina not only decreased her lying behavior, but she also gets along better now with her friends and family members.