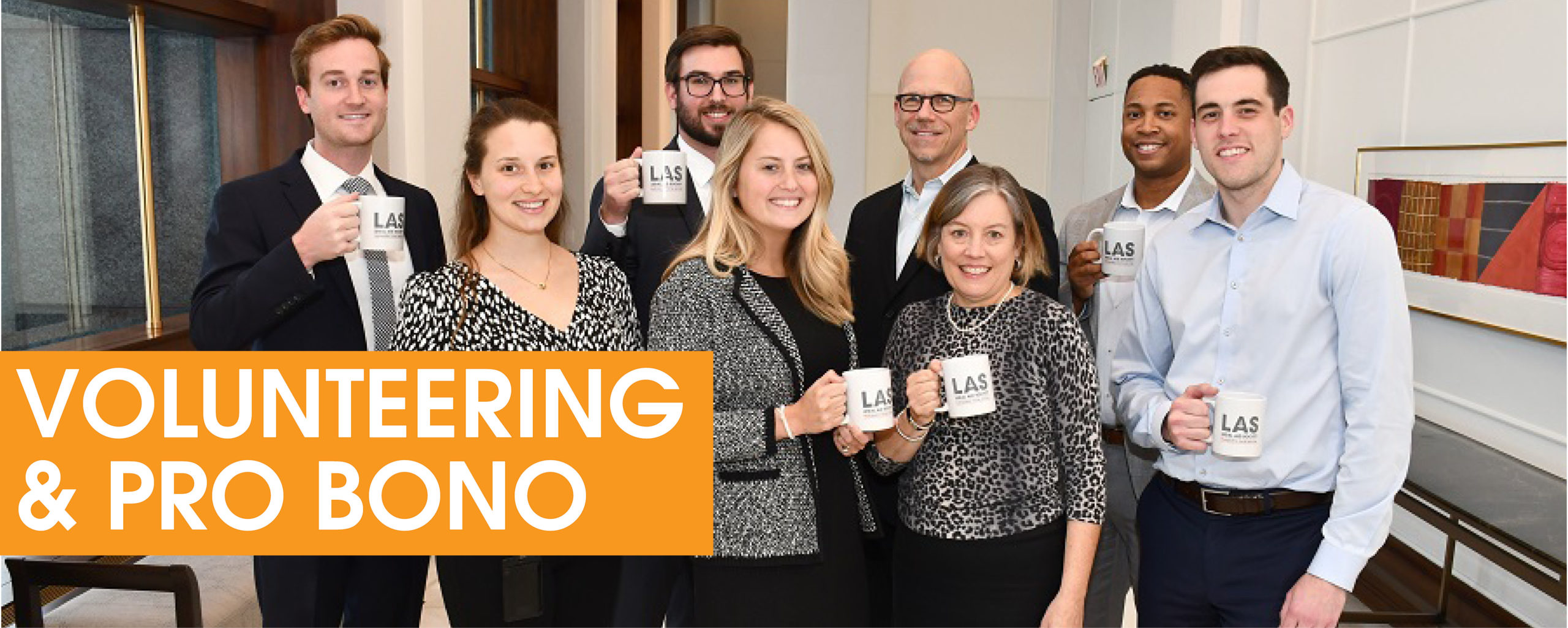 Why volunteer with LAS?
The Legal Aid Society's Pro Bono Program allows volunteers to make equal access to justice a reality. We match volunteer attorneys, paralegals, and student interns with litigation/non-litigation opportunities based on their interests and availability. Volunteers learn new skills, use their current skills to broaden resources for LAS clients and provide vital legal services to the most vulnerable individuals living in communities served by Metropolitan Family Services' community centers.
LAS Provides
MCLE accredited training and mentoring (in some substantive areas)
Intake, client screening and scheduling
Court filing, file checking, obtaining court dates
Preparation of documents for Uncontested Prove-Ups
Malpractice insurance
If you're interested in volunteering, please complete this form and send it to Dana Harbaugh at HarbaughD@metrofamily.org.
OPPORTUNITIES
Attorneys and Paralegals
Pro Bono opportunities in family law, elder law, and poverty law include client interviews, contested litigation and/or presenting at "Know Your Rights" workshops.
Student Interns
Applications are now open for summer 2020 internships at Legal Aid Society! Click here to learn more about internships.
Additional Pro Bono Programs
Domestic Violence Courthouse Project (in partnership with DePaul University's Family Law Clinic)
Collaborative Law Project
Child Support Clinic (third Tuesday of the month) in partnership with the Law Offices of Cowell Taradash P.C. for clients trying to enforce child support orders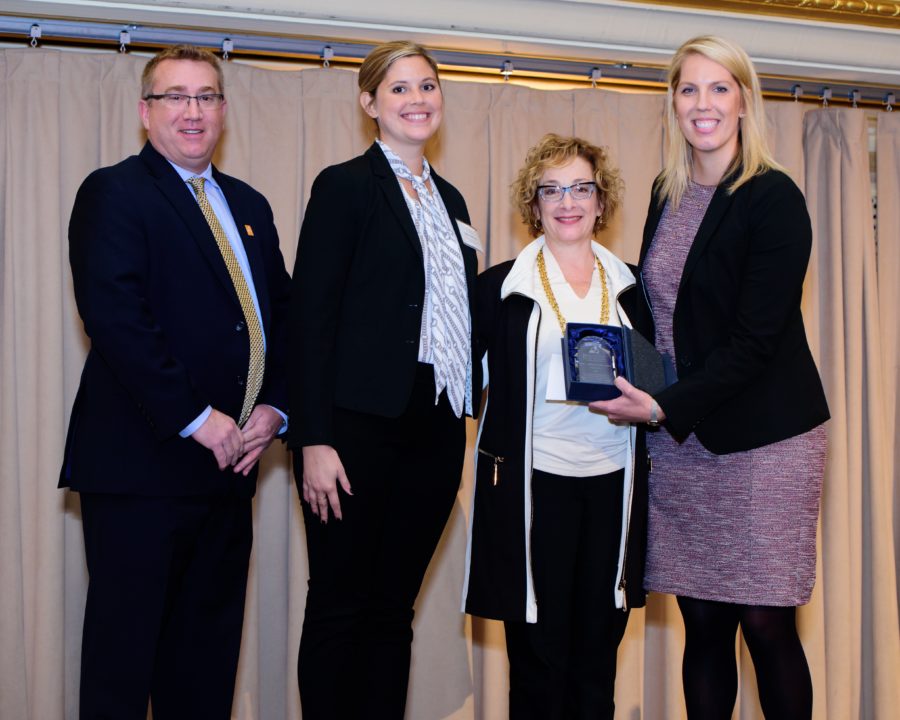 AON
Aon is the Legal Aid Society's first corporate partner for our Elder Help Desk at the Daley Center. The Elder Help Desk provides legal advice, referrals, and simple document drafting for clients age 60 and older with a variety of civil legal issues. Aon has been active with the Elder Help Desk project, hosting an elder desk training for its attorneys and committing to sending volunteer attorneys to staff the desk. Since March, attorneys from Aon have volunteered at the desk once a month, helping LAS serve over 650 clients in eight months.

"We believe in pro bono everywhere it is needed. That has really helped our cause, helped the world, and frankly it's also helped engagement."

– Metropolitan board member Audrey Rubin, Vice President and Chief Operating Officer of Aon's Law Department
OUR IMPACT
In FY19 volunteers donated 8,058 hours of pro bono time, valued at $1,591,140
---
CONTACT US

Dana Harbaugh, Pro Bono Coordinator
Call: 312-986-4487
Email: HarbaughD@metrofamily.org