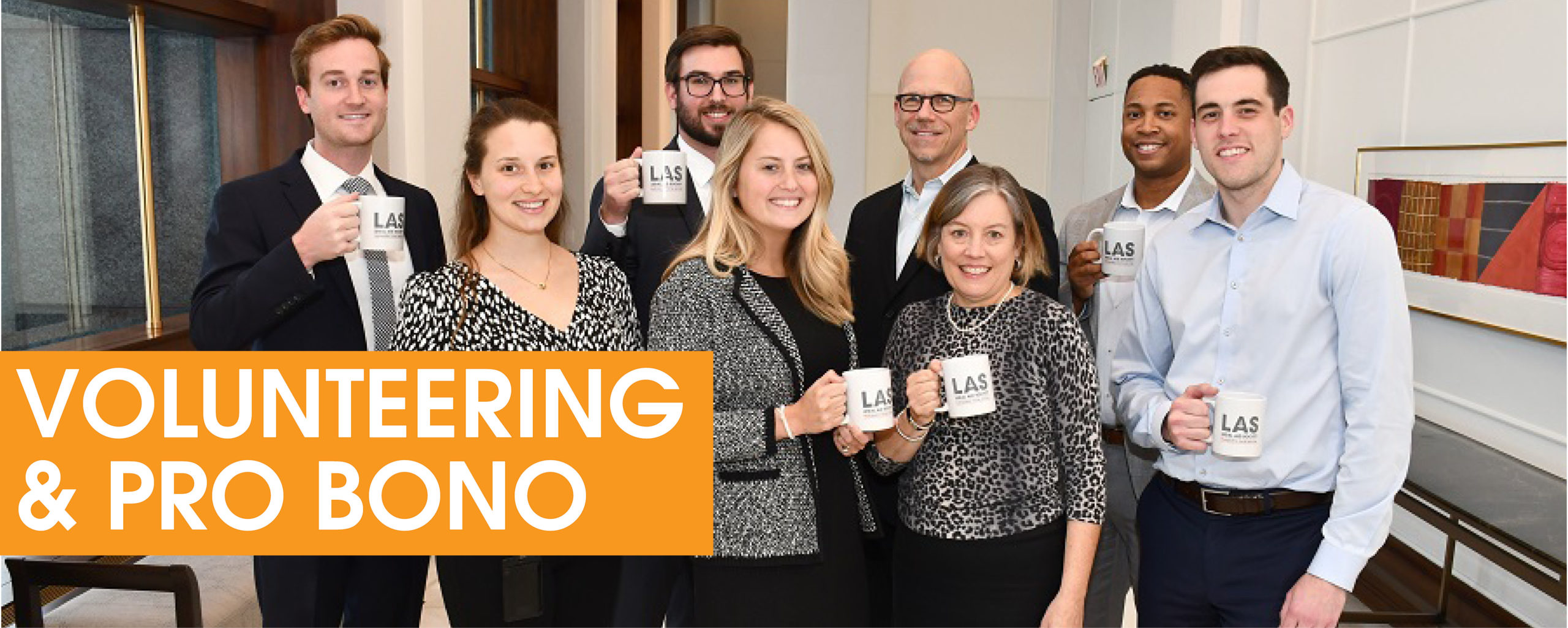 Why volunteer with LAS?
The Legal Aid Society's Pro Bono Program allows volunteers to make equal access to justice a reality. We match volunteer attorneys, paralegals, and student interns with litigation/non-litigation opportunities based on their interests and availability. Volunteers learn new skills, use their current skills to broaden resources for LAS clients and provide vital legal services to the most vulnerable individuals living in communities served by Metropolitan Family Services' community centers.
LAS Provides
MCLE accredited training and mentoring (in some substantive areas)
Intake and client screening
Malpractice insurance
Ongoing substantive support in our areas of expertise
If you're interested in volunteering, please complete this form and send it to LASprobono@metrofamily.org.
OPPORTUNITIES
Attorneys and Paralegals
Legal Aid Society provides a variety of pro bono opportunity types. Attorneys may take on individual cases for pro bono representation, volunteer at a help desk or clinic, or participate in one of our many pro bono events. We offer various volunteer projects for paralegals, including in house volunteering.

Hubert Allen, William H. Avery Award honoree at our 2020 Equal Access to Justice Award Luncheon, in conversation with LAS board member Kyle Harvey, shares his perspective on the importance of volunteering and pro bono.
OUR IMPACT
In FY20, volunteers donated 6,621 hours of pro bono time
---
CONTACT US

Call: 312-986-4105
Email: LASprobono@metrofamily.org