"SERVICES HELPED GIVE ME THE ENCOURAGEMENT TO TALK ABOUT ADOPTION WITH THE KIDS"
The Daichendts are a large family filled with love and resilience.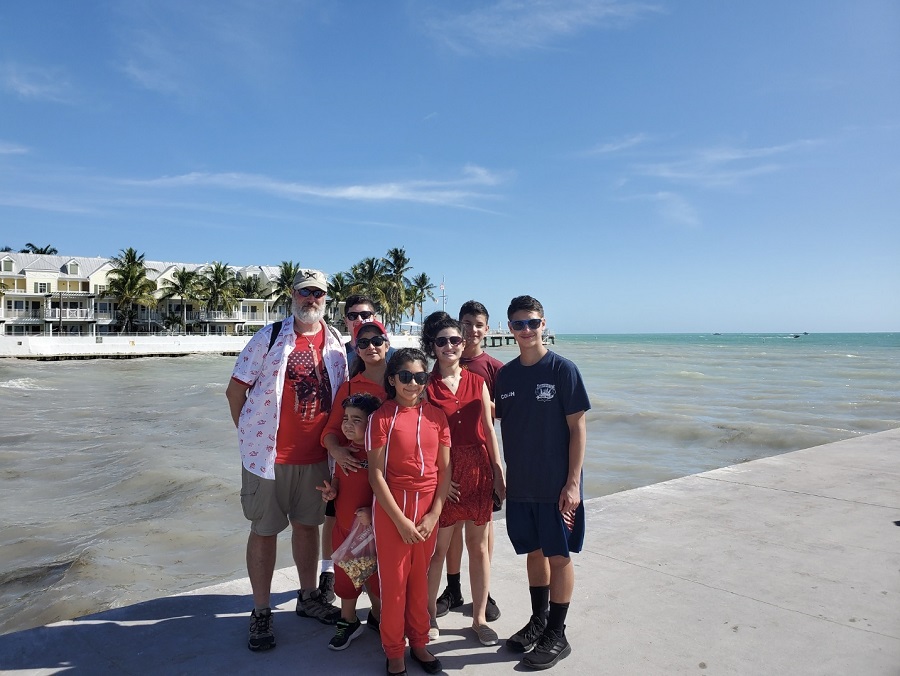 Mr. and Mrs. Daichendt have seven children, three of whom are adopted. Mr. and Mrs. Daichendt have been active participants of our North Center's Adoption Support and Preservation Program (ASAP) for their two youngest children, Janna and Manny, for the past four and half years.
They have consistently participated in weekly family and individual therapy sessions. The Daichendts have been able to utilize a wide range of services from the ASAP program to meet their kids' needs and cultivate their strengths.
Through ASAP services, Mr. and Mrs. Daichendt strengthened their understanding and knowledge of how adoption, attachment, and trauma impacted Janna and Manny, and shaped their family dynamic.
Mrs. Daichendt initially reached out for ASAP services for her daughter, Janna, when Janna was five years old in 2016. Janna is a sweet and caring child. Throughout services, Janna strengthened her understanding of adoption, self-confidence, and assertiveness skills. Additionally, with the support the ASAP program, Janna was able to access increased IEP services to address her learning needs.
Janna's younger brother, Manny, started ASAP services in 2019 at four years old. Manny is a cheerful and energetic child. At the start of services Manny struggled with distress tolerance, hyperactivity, impulsivity, attention, and frequently threw tantrums. Manny was also diagnosed with Autism Spectrum Disorder at this time. Manny was unable to receive appropriate special education services and his school denied his Autism diagnosis. Additionally, Manny was denied Autism-specific treatment through his insurance provider.
Throughout services, Mr. and Mrs. Daichendt strengthened their ability to effectively manage and support Manny's needs and behaviors.
By the end of services, Mr. and Mrs. Daichnedt reported significant progress, a decrease in tantrums, and improved family dynamics. Manny strengthened his ability to accept "no", manage distress, and follow structure.
Manny also strengthened his ability to verbalize and express his feelings, needs, and wants. Manny's school finally accepted his Autism diagnosis and gave him increased specialized special education services.
Moreover, through extensive ASAP case management, Manny was given the opportunity to access DCFS reimbursements for evidenced-based Autism treatment!
Mrs. Daichendt expressed, "My favorite part of ASAP services is having a caring adoption-competent therapist come to our home, and spend time getting to know Manny and Janna, and our family as a whole. ASAP services helped give me the encouragement to talk about adoption with the kids."
ADOPTION SUPPORT AND PRESERVATION provides home-based intervention to families formed through adoption or subsidized guardianship. Counseling, crisis intervention and 24-hour on-call assistance help address adjustment, grief/loss resolution, attachment, educational and emotional issues. This DCFS-supported program also provides therapeutic respite services, psycho-educational and support groups, workshops, and help securing resources.