Serving the Chicago Area Since 1857
Since 1857, Metropolitan Family Services has empowered families to learn, to earn, to heal and to thrive. Founded as the Chicago Relief and Aid Society, our organization has helped families get through the devastating hardships of poverty, world wars, epidemics and natural disasters.
Throughout our long history we have reached out to help the young and old, unemployed and working poor, long-time citizens and new immigrants and those challenged by changing economics, troubled relationships, inadequate education and mental health issues. We've supported them with financial aid, counseling, education and legal services. But most of all, we have bolstered the strength that lies within each person, provided hope for a brighter future and helped individuals and families reclaim their dignity and purpose.
Today Metropolitan Family Services assists more than 117,000 families and individuals annually through seven community centers in Chicago, Evanston/Skokie, the southwest suburbs and DuPage County. Those served are as diverse as the communities in which they live, with 81% being part of the working poor or lower-middle class.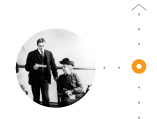 1857
The Chicago Relief and Aid Society is founded and incorporated by the Illinois State legislature.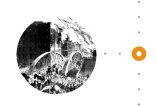 1871
Mayor Mason appoints the Chicago Relief and Aid Society to administer all relief, nearly $10 million in money and goods, to victims of the Great Chicago Fire.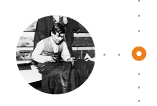 1888
The Chicago Relief and Aid Society and Chicago Charity Organization merge, bringing a greater focus on poverty prevention to the organization.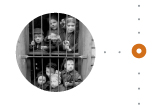 1909
The Chicago Relief and Aid Society and the Chicago Bureau of Charities merge to form United Charities of Chicago.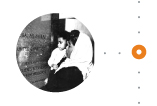 1919
The Chicago Legal Aid Society becomes part of United Charities. The renamed Legal Aid Bureau begins providing free legal service for civil law cases.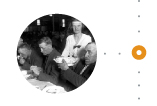 1930
United Charities serves more than 20,000 people each month during the Great Depression.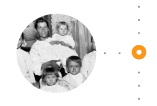 1934
United Charities helps establish the Community Fund of Chicago, now the United Way.
1935
United Charities leader Joel D. Hunter serves on an official advisory council established by President Franklin D. Roosevelt to help shape what would become the Social Security Act.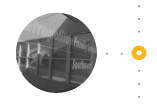 1966
United Charities expands its services and opens its first suburban office in Palos Hills to serve southwest Cook County.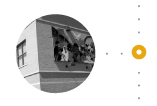 1985
A new office is established on Chicago's Southeast Side to serve the community that was severly affected by the closing of local steel mills.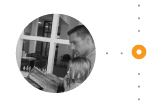 1987
United Charities furthers its expansion in the suburbs, acquiring the DuPage Center.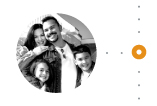 1995
United Charities changes its name to Metropolitan Family Services to better reflect the work and scope of the broad community it serves.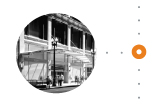 2006
Metropolitan moves to its current headquarters at One North Dearborn in Chicago and continues to serve more than 50,000 individuals and families annually.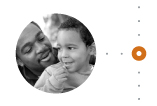 2007
Metropolitan celebrates its 150th anniversary and convenes the Inaugural Summit on the Metropolitan Family, bringing together 300 prominent leaders to inspire new solutions to challenges facing families.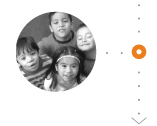 2012
Metropolitan is awarded the contract for Head Start in DuPage County, acquires the Court Advocacy program, and is named United Way Agency Partner of the Year.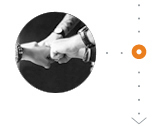 2016
Metropolitan convenes Communities Partnering 4 Peace (CP4P), working with eight partner organizations to address violence issues in Chicago.