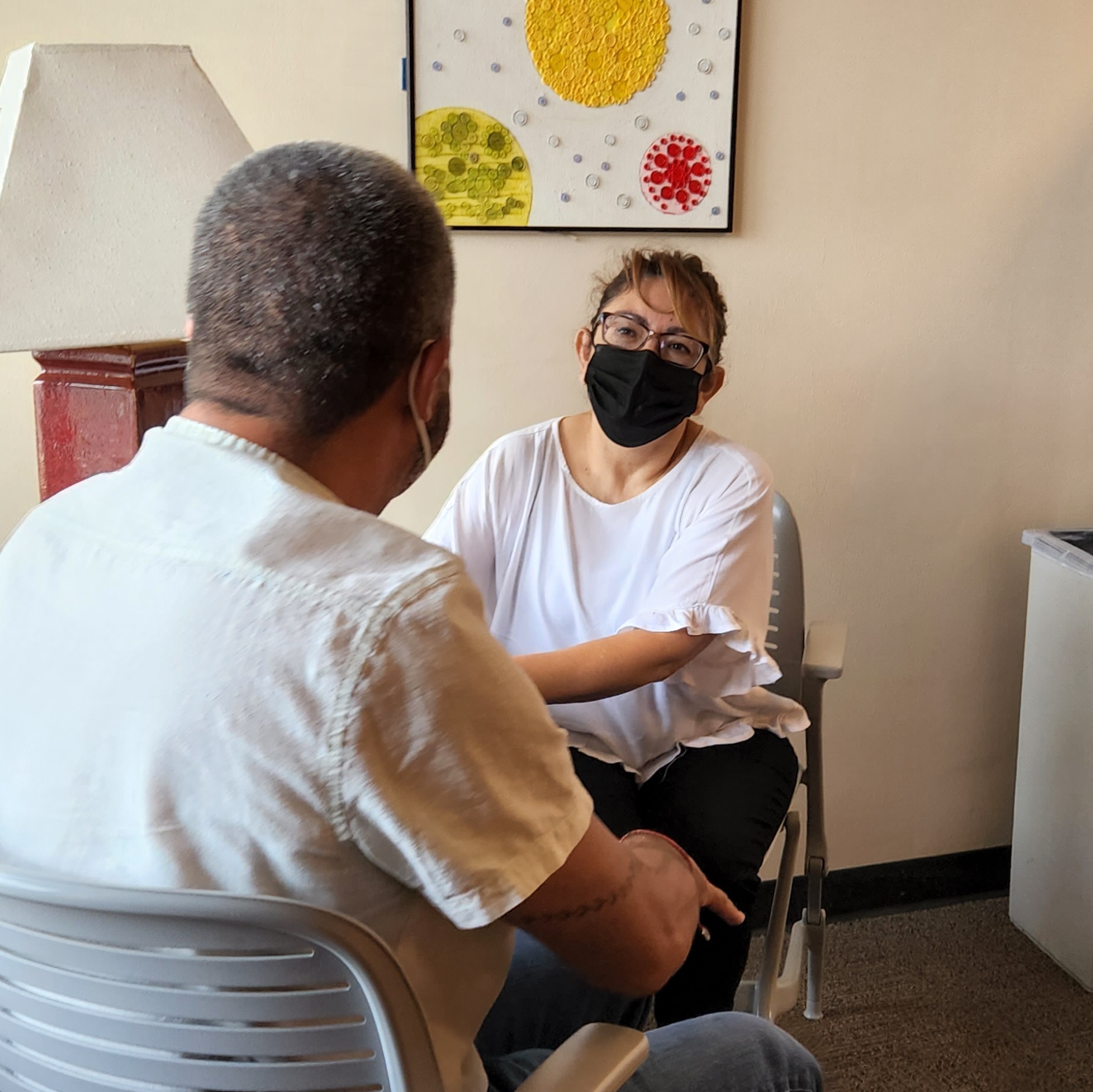 "DANIEL"
"Daniel" is 77 years old, and lives alone at an independent senior apartment building. Though he is alert and oriented, his self-neglect manifested in his lack of housekeeping. As his living conditions deteriorated, and his apartment attracted rodents and cockroaches which spread to other parts of his building, the Adult Protective Services (APS) program at Metropolitan learned of the situation and stepped in to help.
The APS program investigates allegations of abuse, neglect, and exploitation of older adults and adults with disabilities, and connects victims with supportive resources to improve their situations.
APS Case Worker Maria Raygoza visited Daniel's apartment; she shares it was not easy for him to let her in. He thought she'd been sent by his family, who he does not trust, and it wasn't until her second visit that he started to open up and accept assistance.
With Daniel's consent, Maria began to coordinate the support he needed. She reached out to the Chicago Department of Family and Support Services about referrals for heavy-duty chore and homemaker assistance, in order to deep-clean Daniel's home and set him up with continued housekeeping support.
Maria reached out on Daniel's behalf, and with his approval, to the cleaning company and the homemaker company recommended by DCFSS, speeding up the process for each. She confirmed the building would bring in an exterminator, and checked in with her contacts to ensure Daniel received the services.
"I am thankful I was able to be a part of the reason why [Daniel] now lives in a safe and clean environment," Maria shares. "I was able to change the living situation by recommending the right resources for him. I know [Daniel] is happy with the positives changes I was able to assist him with."
Thanks to Maria's efforts, within three weeks, Daniel's home was clean. Within eight weeks, he had a housekeeper coming regularly.
"I now know [Daniel] has trust in me and trust for APS because of what we did for him," Maria shares. "I will continue to help and advocate for those in need and continue to make positives changes in the areas I serve."
* Client's name changed to protect his identity
---
ABOUT ADULT PROTECTIVE SERVICES
Adult Protective Services investigates reports of abuse, neglect, exploitation (ANE) and self-neglect (SN) of seniors ages 60 and older and adults ages 18 to 59 with disabilities. When allegations of ANE and/or SN are substantiated, interventions are planned with the client, family, and others to reduce the risk of further harm. Legal services referrals are provided as needed.