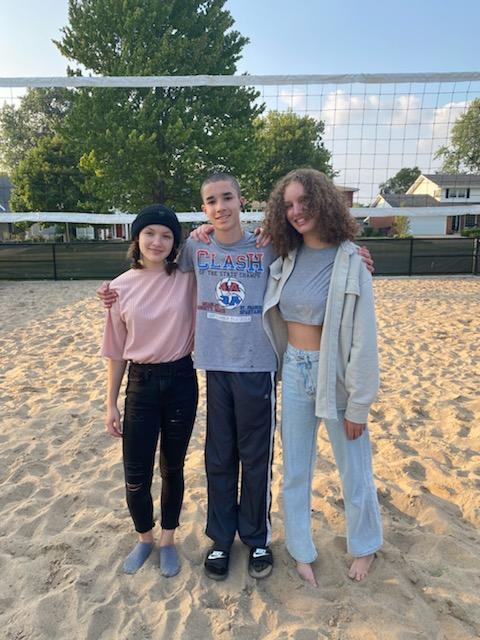 THE MARTIN FAMILY
When they're not singing and dancing to K-pop bands or playing games with each other, the Martin children – Xavier, Cheyenne, and Trinity – are learning and growing together in a different way: through counseling, both individually and with their grandmother, Patty, in our Southwest Center's Adoption and Guardianship Support and Preservation (ASAP) program.
The Martin family began participating in the ASAP program well over a year ago; now, Ms. Patty shares that she feels the program would benefit so many others in similar situations to her own, particularly families and older adults.
"Each child has been able to improve in their own unique ways, leading to a more connected and supportive family dynamic," shares Dillon Murray, their ASAP therapist. "They have all grown into fine young men and women in their own right, actively applying the knowledge and skills they practice in our sessions to their daily lives."
The youth in this creative and outgoing family have worked together to create their own twist on the information they receive as part of the program, which in turn helps them relate it more to their own lives. Ms. Patty shares the difference she has seen in her grandchildren, as well as in herself, is "incredible." She says her family all believe they can still grow and learn more, and that Metropolitan will be there to support them on their journey.
ABOUT THE ADOPTION AND GUARDIANSHIP SUPPORT & PRESERVATION PROGRAM
Adoption and Guardianship Support and Preservation provides home-based intervention to families formed through adoption or subsidized guardianship. Counseling, crisis intervention and 24-hour on-call assistance help address adjustment, grief/loss resolution, attachment, educational and emotional issues. This DCFS-supported program also provides therapeutic respite services, psycho-educational and support groups, workshops, and help securing resources.