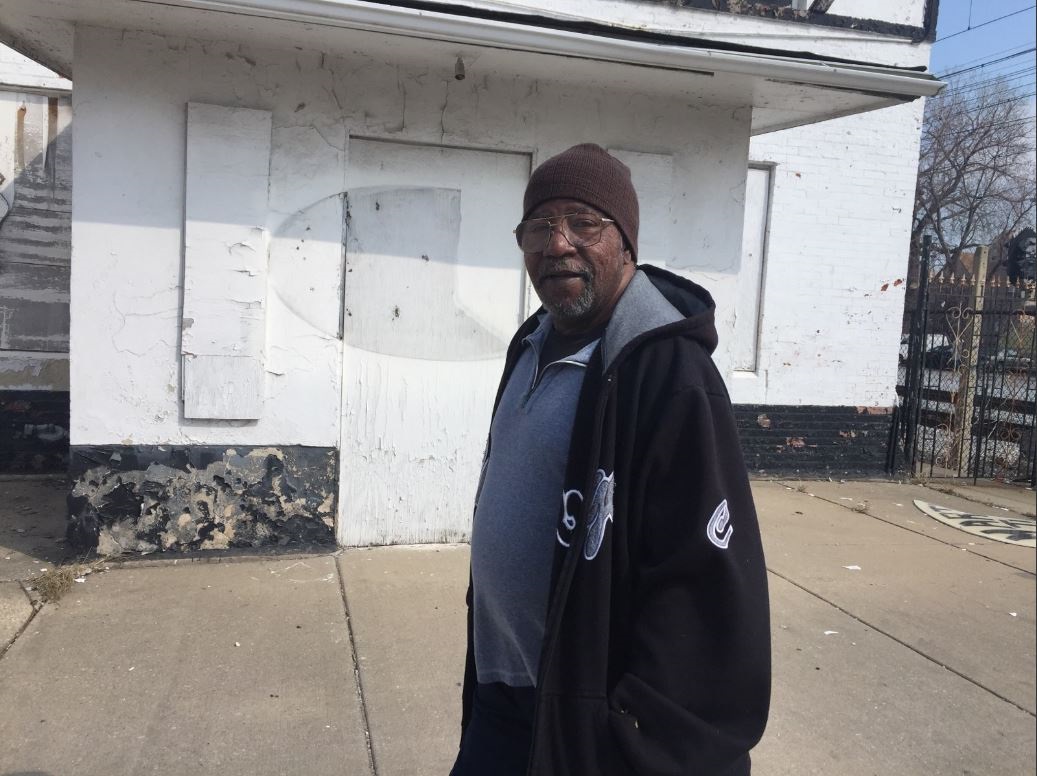 "I WANTED TO GET SUPPORT AND TAKE BETTER CARE OF MYSELF"
In the 17 months since Angelo Powell joined Metropolitan Family Services Southeast Chicago's InSHAPE program, he's dramatically decreased his sugar intake and started exercising regularly. He's lost about 25 pounds, and has been able to reduce the amount of diabetes and high blood pressure medication he takes.
InSHAPE engages adults with serious mental illness in services focused around individualized goals to improve nutrition and exercise, as well as overall quality of life. A wellness initiative of our Adult Mental Health Program, InSHAPE was created as a research partnership with Dartmouth College.
Angelo used to buy more than a dozen bags of sugar a month, but recognized he needed a change. "Many people in my family have weight issues and diabetes," Angelo explains, "so I wanted to get support to take better care of myself."
Angelo reports that he has many things to be proud of from his past 17 months with InSHAPE. He has decreased his weight by about 25 pounds, by eating more vegetables and focusing on drastically cutting the amount of sugar he adds to food and beverages. He's reduced his soda drinking from 60 two-liters a month to under 12oz per week. And the bags of sugar? "No more," he says.
Initially, Angelo would meet his Health Mentor, Charlotte Hamilton, at the YMCA using a gym membership sponsored by Metropolitan. Now, Angelo has enrolled in several gyms within his community, including through his health insurance provider, and uses the gym about three times weekly. He's also incorporated fitness into his daily life; he wears ankle weights, and has adapted other exercise equipment to use on the bus or waiting for appointments.
Due to a reduction in weight, increased activity, and better nutrition, Angelo has been able to eliminate two of the three medications he was taking for diabetes, and reduce his need for medication to control high blood pressure.
Angelo isn't alone. Metropolitan's choice to implement InSHAPE within an Adult Mental Health Program was intentional, as there is a high correlation between chronic mental health issues and physical health problems.
Angelo reports that since engaging in InSHAPE, he has seen improvements in his mental health as well as his physical health, including having more energy and motivation, and decreased effects of stress on his life. Working out and getting out of his home into his community have become coping skills for him. He believes the success of programs like InSHAPE, and the opportunity to meet regularly with a trained professional, is important to ensuring more participants receive individualized attention, especially since some people don't have other supports to draw on.
By embracing the InSHAPE program, Angelo has truly incorporated mentally and physically healthy lifestyle choices into his daily routine.