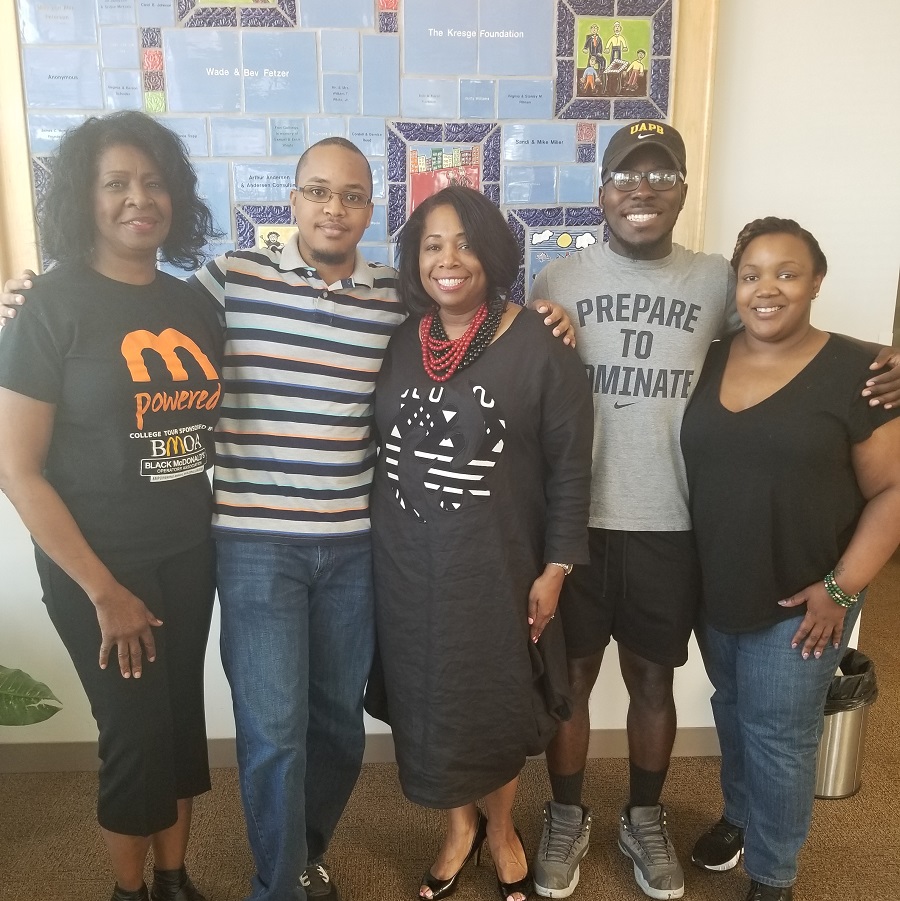 "IT'S CONSTANT SUPPORT TO DO YOUR BEST AND STAY AWAY FROM NEGATIVE FORCES."
For Prentiss, it began with an announcement over the PA system at Harlan High School.
Metropolitan Calumet's Community Schools program was starting a group of students to open up a school store, and Prentiss gave the Resource Coordinator, Meredith Williams, an idea for the name. He kept going around after school and hanging out with the group, until Meredith eventually said, "Well, you're here all the time, you might as well join."
Shadelle joined because the door was always open. He'd walk past the room where the Community Schools program met, see his friends, and stop in for conversation. "I ended up joining," Shadelle says. "I wanted to take advantage of the program."
That was their sophomore year. Now, Prentiss and Shadelle have graduated from the University of Arkansas Pine Bluff with Industrial Engineering degrees, and they are headed to California to begin working as engineers with leading global security firm Northrop Grumman.
Prentiss initially didn't want to study engineering. He planned to study business, but Shadelle – always wanted to become an engineer – convinced him to major in engineering. Both Prentiss and Shadelle participated in the engineering program at Harlan, which fed into an engineering program at University of Arkansas Pine Bluff that includes a business aspect; they saw it as a unique fit.
"There's no career for me personally that would be better than engineering," Prentiss says.
"It was my only option in my mind," Shadelle agrees.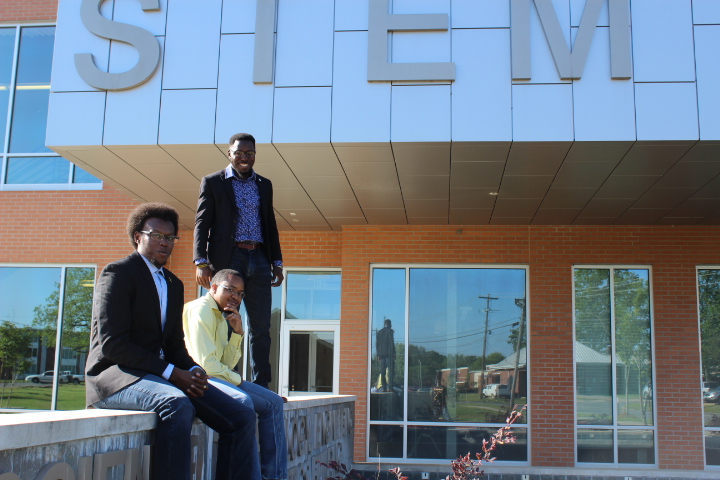 Meredith was the one who saw their potential in the Community Schools program and encouraged both Prentiss and Shadelle to join Metropolitan Calumet's Upward Bound program, which these gentlemen credit with providing them the perspective and motivation to find and get into UAPB.
"I call Ms. Williams my godmother," Prentiss says. "I made her accept that role, I would accept nothing less, because of that relationship I felt with her. She stayed on me, and it was for a good reason."
"I wouldn't have the direction that I had [without Upward Bound]," Shadelle says. "I'd have been living day by day with no plan, and that's no way to become successful. If not for the program, I wouldn't be where I am now."
A college tour of Historically Black Colleges and Universities with Upward Bound showed Prentiss and his classmates they wanted to attend an HCBU. Later, on a visit to UAPB with Harlan, he knew right away he wanted to apply. He spread the word around the Harlan graduating class about UAPB's academics and scholarship program, and about six of his friends received offers – including Shadelle.
"The tutors made sure my essays were excellent and exquisite," he says. For one scholarship application, "Ms. Greene even took me downtown to do the interview." He ended up declining that scholarship, and "the Alderman came to the school to personally ask why I rejected the offer," he laughs. He got to tell the Alderman he turned it down because he earned a full ride to UAPB.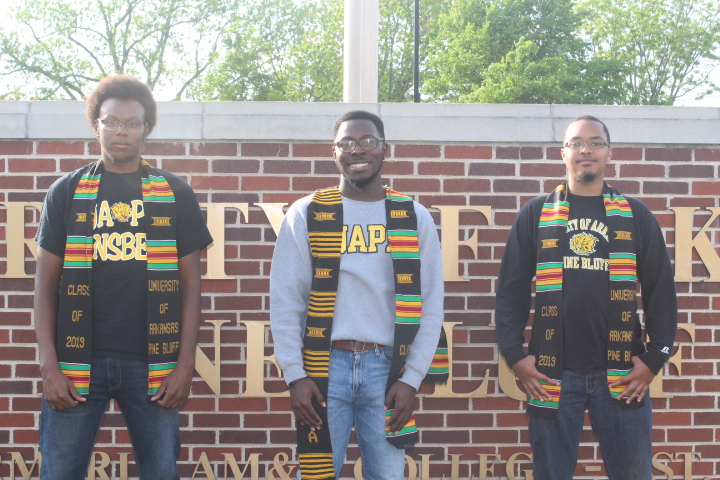 Shadelle credits Kim Greene and Upward Bound for providing the motivation he needed. "It's that support system at that critical point in your life," he says. "It's constant support to do your best and stay away from negative forces."
Prentiss and Shadelle found that support system with Metropolitan Calumet and with each other. "They didn't just help each other with one thing, they continued to support each other," says Audrena Spence, Executive Director of Metropolitan Calumet.
After graduation, they went to an engineering conference together, where they met with Fortune 500 companies looking to hire new graduates. Prentiss interviewed and received a job offer from Northrop Grumman, then told all his friends to go interview. Coincidentally, Shadelle already had a job offer with the company, having been hired on after an internship there.
"If there's a chance to go somewhere I haven't been, I'll take it," he says.
"It's a new chapter in my life," Prentiss says. He's ready for a new place, a new career, a new environment; an attitude Community Schools helped him cultivate.
Prentiss shares a story about going rock climbing at an outdoor wall with Community Schools: "I had never done that before! It was a brand new experience, and I tried it," he says. "That really just solidified the versatility in what the program offers. It's more than academic-based because that's how life is."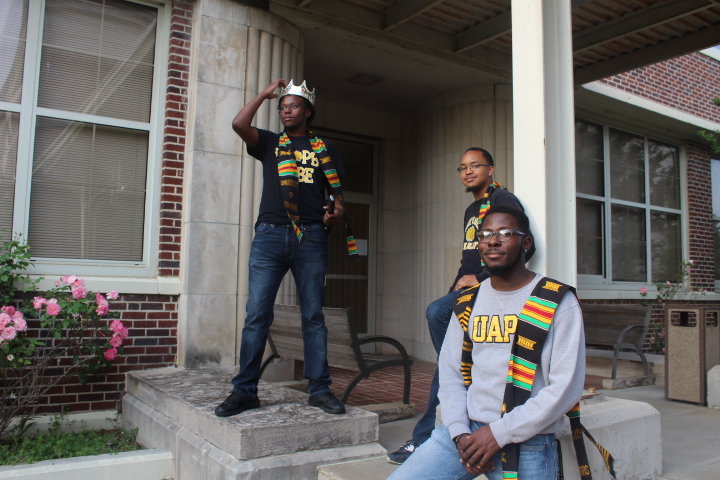 It's not the only impact these programs have made on two of Harlan High School's best and brightest.
"I want to emphasize the influence that Ms. Greene, Ms. Williams, and Ms. Spence have had on our lives," Prentiss says. "It takes a lot to do what they do, but they put their heart and soul behind the kids, that's something you don't find every day."
"It's rare you find people who want you to succeed," Shadelle adds. "Even after high school, they pass on their knowledge to upcoming students. It's all about giving back, and they are prime examples of that."
So what knowledge would Prentiss and Shadelle pass on to upcoming students?
"Surround yourself with likeminded individuals, and be accountable to one another because it benefits you going forward," Prentiss says. "You might be the driving force for them, they might be the driving force for you."
"When you reach the sky, aim for the stars," Shadelle says. "They say the sky's the limit," he explains. "But it's not. You can go beyond."