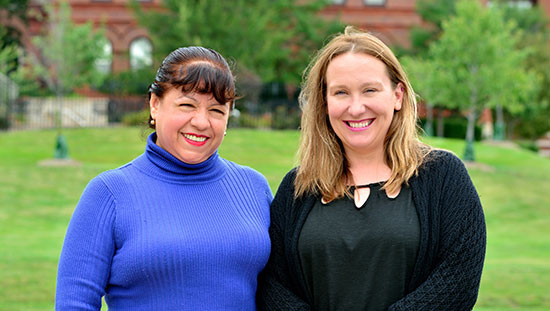 Finding Her Inner Strength
For years Martha Hernandez, 61, buried the pain of traumatic events in her life. "My whole life, I had bad situations. I never complained," she explains. "I hid in myself and never confronted them." Yet over the years, emotional scars and depression took a toll on the divorced mother of three.
Martha, an entrepreneur who runs a cleaning service in DuPage County, is finding the help and healing she needs. "Metropolitan opened my eyes. It made me realize I didn't know how to deal with all those things in my life."
Her challenges began at age 9, when her mother abandoned the family. Martha and her seven siblings were raised by her father, a "kind gentleman" she remembers, but she never got over the loss. At 17, she was sexually assaulted by a boyfriend, and hid the pain so deeply that she didn't remember it until years later. As an adult, Martha suffered domestic abuse at the hands of her husband.
While she'd sought help before, it wasn't until she found the Senior Counseling program at Metropolitan's DuPage Center that she began to feel a change. Counseling with therapist Helen Fitzpatrick helped her come to grips with her past trauma, and a support group helped her understand she was not alone. "My gratitude goes to all the people who supported me. I'm starting to better manage my own situation. I'm seeing results."
Martha also participates in the Life Transition Group at DuPage, which gives women who feel disconnected an opportunity for social interaction. She brings energy and a resilient spirit to the group.
"I'm learning from them how they are dealing with their own situations. I'm feeling much, much better," she says. "Stronger. Happier."