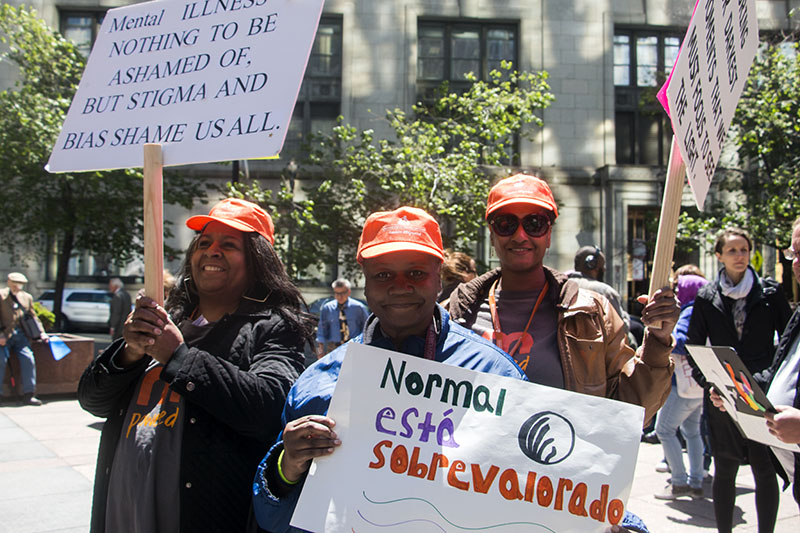 "I Can Go On Someday and Make Something of My Life"
In May 2012, Mandy moved into into a South Chicago apartment operated by Metropolitan Family Services' CILA program.
"When I first started, I was scared. I didn't want to be here, I didn't want to leave my home," Mandy said. She cried all the time, didn't shower or wash her clothes, didn't leave her room. Gradually, though, she began to feel better. Her roommate helped a lot, as did her case manager Angela.
"I was able to see that I was a strong person. I didn't like myself, and I had to get to the point that I had to like myself first," Mandy said.
She came out of her room, started taking better care of herself. It helped when CILA staff reflected back that she was doing and feeling better. She did a lot of work on accepting and loving herself.
"You have to be the one to do it first. No one else can do it for you," Mandy said.
CILA helps people like Mandy in a supported, shared-apartment living environment for adults with mental illness, with staff on site 24 hours a day. Staff provide case management, medication monitoring, transportation to medical appointments and training to learn daily living skills.
Mandy graduated from CILA in September 2015 and is proud that she has her own place. She gets around by herself, goes shopping and to the doctor, manages her own medication successfully.
"All my life I let people do things for me; I didn't know how to do anything for myself," Mandy said. Now she is working to realize her dream to be a singer, and if that doesn't work, she wants to be a therapist because she loves to help people. "I'm going to make it. I've already made it so far," she said.
"Mandy is a great example of what a CILA graduate can accomplish," said case manager Angela. "She is doing well in her own apartment and comes back to visit often and keeps us updated on how she is doing. Once you are a part of CILA, you are always family. She helps to keep our current residents encouraged so they have a shining example of what their own recovery can look like. GO MANDY!"
"CILA saved my life. I didn't know myself at all," Mandy said. "Staff help you to explore, and do things for yourself. You start feeling that you can love yourself, that you are loved, by myself and others. People really love me here at CILA."
"I went through a lot here, and now I'm better. I can go on someday and make something of my life," Mandy said. "Anyone who has a problem, CILA is the place to come."