Empowering victims of crime through a holistic, wraparound approach to meet their legal and life needs
LAS serves crime victims throughout Cook County and the surrounding suburbs in obtaining justice and rebuilding their lives, in one place. Clients are assigned to an attorney and/or a case worker who will guide them throughout the legal process and the process of recovery.
Services Include
Informing victims of their rights
Counseling
Advocacy for victims' rights and safety planning
Linkage to resources such as food, clothing, shelter, and financial assistance
Immigration relief for victims of human trafficking, domestic violence, and other crimes
Am I a Crime Victim?
A crime victim is someone who has suffered physical or emotional harm, property damage, or economic loss as a result of a violent or non-violent crime.
You are still a crime victim even if you did not report the crime to law enforcement. While many services will be available to you either way, you may have access to additional support if you do report.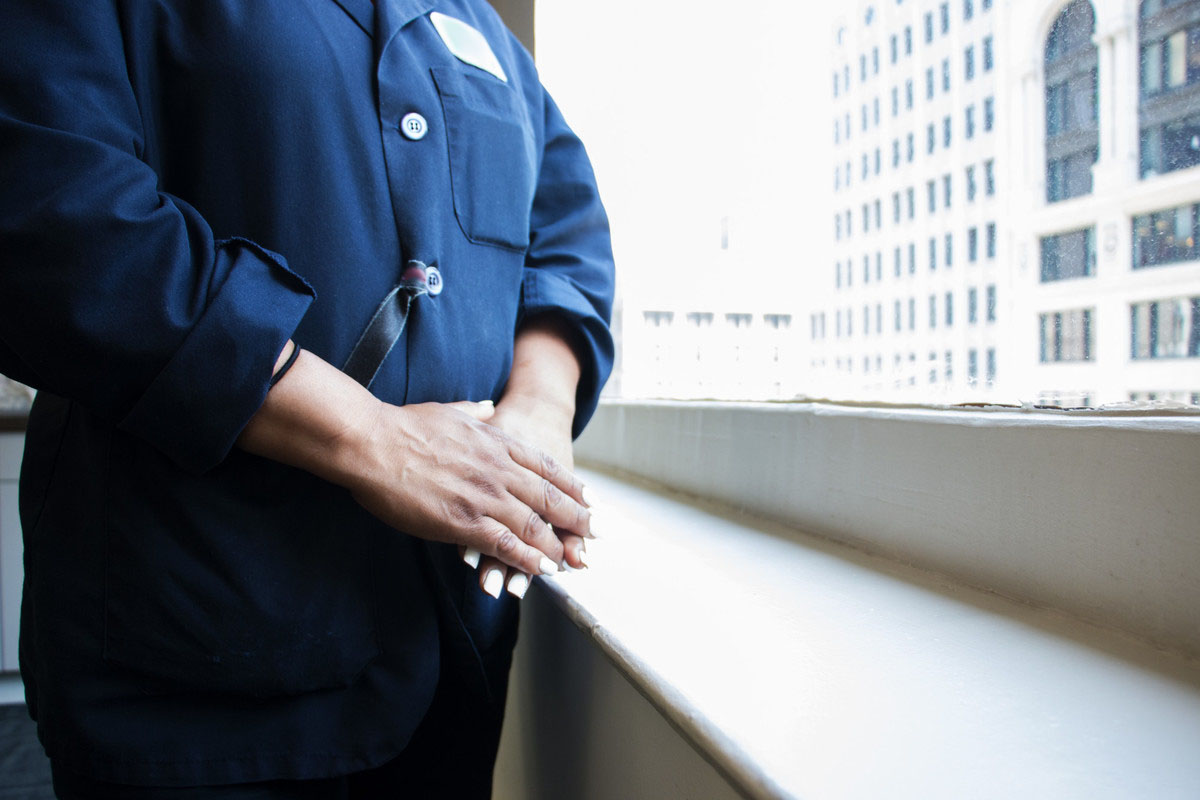 Elizabeth discovered that her abusive husband had been abusing her oldest daughter, and when DCFS got involved, he disappeared along with their money. Elizabeth was left to rebuild her life and help her daughter heal — all while reliving her own childhood sexual trauma.

"I never got therapy as a child, so my daughter's experience brought it all back," she said.
About the Victim Legal Assistance Network
VLAN collaborates with agencies that serve victims of crime, such as legal aid services, social services, law enforcement, and the civil and criminal courts. Metropolitan Family Services and our partners comprise the VLAN network in Illinois, one of the ten sites across the United States selected for funding from the Office for Victims of Crime (OVC). Aside from creating our network, the funding allowed us to create the Illinois Legal Aid Online (ILAO) Victims of Crime Portal, an online source for information and resources. The National Crime Victim Law Institute (NCVLI) provides training and technical assistance to all the networks around the country.
Network Partners
Metropolitan Family Services
Illinois Legal Aid Online
Cook County State's Attorney's Office
LAF
Cook County Office of the Public Guardian
Salvation Army: STOP-IT
Heartland Alliance: National Immigrant Justice Center
YWCA of Metropolitan Chicago
Chicago Alliance Against Sexual Exploitation
OUR IMPACT
298 clients served
46 Chicago communities and 33 suburbs
2,531 hours of direct service provided
---
TO REQUEST SERVICES
Call 312-986-4105
Services available in English and Spanish, with free access to interpreters in 200 languages
CTA passes available for appointments
Crime victims have rights under federal and state law.