21st Annual DuPage Gala
Presented by the DuPage Community Board of Metropolitan Family Services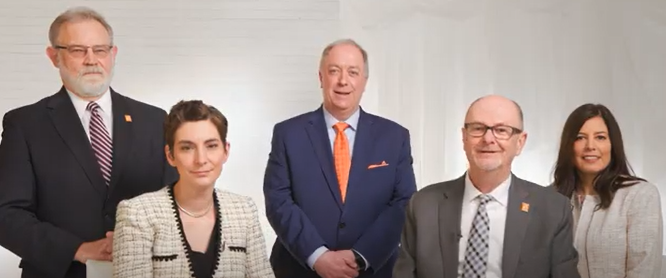 "When they say 'wrap-around' – one week it might be for me most of the time, one week it's really truly focused on this one kid, one week it's all of us – it's been the consistency and the trusted voice I so appreciate. I'm so grateful for continued services now, because we need them but we've grown so much, and so it's exciting. It's exciting because there's hope." – Amanda, Metropolitan DuPage client
Thanks to empowerment and engagement from our family of board members, sponsors, Host Committee members, and supporters, during our 21st Annual DuPage Gala we've raised over $266,000 – and counting! – in support of the nearly 26,000 children and families we serve across DuPage County!
Will you help us Mpower even more families during Mental Health Awareness month? $21 or $210 not only celebrates the 21st anniversary of the DuPage Gala, it also transforms lives. Make a donation here.
Our DuPage Gala, held virtually and celebrated with several watch parties hosted by DuPage Community Board Members, highlighted our Behavioral Health services and their impact on families like Amanda's through our Adoption and Guardianship Support and Preservation (ASAP) program. We honored longtime Board Member Paul Pyrcik with our Roger K. Johnson Leadership Award, for his mission-focused leadership and voice for strong families as the foundation of society. Learn more about Paul and the Roger K. Johnson Leadership Award
"For a long time, I thought that everyone had family experiences similar to mine," Paul shared. "But the years, and certainly volunteering at Metropolitan Family Services DuPage, have taught me many important things; not the least of which has been that there are lots of folks in my own community who aren't so lucky."
Watch our introduction of Paul, and his acceptance of the Roger K. Johnson Leadership Award:
Those families – who may not benefit from mental health support, childcare, steady employment, or the opportunities and resources to enable them to succeed – are the families you empower when you support Metropolitan Family Services DuPage.
Amanda and her husband had received support as foster parents, but those services dissipated once they adopted their children. She needed consistency and support. Her three children had all experienced vastly different traumas, and their unique needs and behaviors created "a state of chaos," as Amanda put it. "We were just unsettled."
"When Brenda walked in the door, I was so excited and grateful," shared Amanda in a conversation with her family's therapist, Brenda Love, during the Gala. "There was this calm and this peace. She just heard, and understood, and saw what was happening."  
Watch our conversation with Brenda (left) and Amanda (right):
We are grateful to Amanda for sharing her experience with Metropolitan Family Services DuPage, and proud to provide services that empower families across DuPage to learn, earn, heal, thrive – and enjoy a peaceful calm together.
Our honoree, Paul Pyrcik, shared, "I humbly ask you to stay close and to continue supporting the important work being done each and every day on behalf of all DuPage families." Metropolitan strengthens families and communities across DuPage, and you make it possible.
---
Our full 21st Annual DuPage Gala program
---
Thank you to all who joined us for a Watch Party!
DuPage Gala Host Committee
Dan McGowan, Co-Chair
Retired (Motorola Solutions)
Emily Shupe, Co-Chair
Rathje Woodward LLC
April Arnold
Independent Consultant
Tom Carmody
Retired (MB Financial Bank, N.A.)
Brian Chmiel
Crowe LLP
Kristin Chmiel
KLC Consulting, LLC
Sara Clark
Fifth Third Bank
Sharon D'Alessandro
Retired (Covenant Trust Company)
Chris Dabovich
Retired (Zurich Insurance Company)
Carol Dimas
Educational Advocacy and Consultant
Stacie Gannon
Phoenix Closures
Chris Humbert
Shepard Medical Products
Tom Hutchinson
Axion RMS
Max Leichtman
Commonwealth Edison Company
Anne Leventry
Pan American Seed Company
Philene Lortz
Community Leader
Gene Malloy
Spiriplex Inc.
Jason Nagel
Naperville Bank & Trust
Marcie Peterson
Peterson Charitable Foundation
Jeff Platt
Ice Miller, LLP
Greg Vesta
Wood Dale Police Department
Patrick Whiteside
AGL Resources (Nicor Gas)
Leslie Wilson
Retired (Northern Trust Bank)