WILLIAM H. AVERY AWARD
HONORING …
ABBVIE
AND LAURA J. SCHUMACHER, Vice Chairman, External Affairs and Chief Legal Officer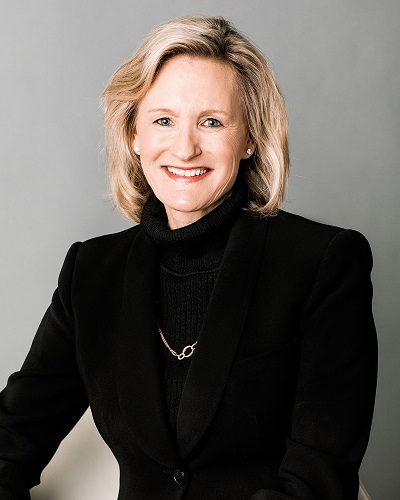 We are pleased to recognize Laura Schumacher and AbbVie, for both the company's outstanding pro bono efforts and for Laura's personal leadership in Chicago's business, legal and philanthropic communities.
Laura Schumacher is a proven senior healthcare executive with a track record of success in developing and executing enterprise-wide strategies to drive business success. Her expertise includes legal affairs, corporate governance, communications and business development, as well as public and nonprofit board service.
Laura has been named one of "Top Women in Biotech" by FierceBiotech, a Top Health influencer by Medical Marketing & Media and The Deal's "Top Deal Maker." Laura has been recognized for her efforts to increase diversity in the legal profession, receiving the National Association of Women Lawyers' Leadership Award, the Coalition of Women's Initiatives in Law's Benchmark Award and Chambers and Partners' Outstanding Contribution Award.
READ MORE ABOUT LAURA
Laura currently serves as AbbVie's Vice Chairman of External Affairs, as Chief Legal Officer and as the Corporate Secretary. Through these roles, she guides a staff of more than 700 to fulfill AbbVie's purpose-driven mission to drive continuous innovation, improve health outcomes and enhance people's lives. She has built and directed numerous high-impact functions, including Business Development, Government Affairs, Legal, Health Economics Outcomes Research (HEOR), Brand & Communications and Corporate Responsibility.
To strengthen the product pipeline and brand presence across therapeutic areas, Laura identified and executed a variety of advantageous licensing agreements, venture investments and acquisitions. She also developed and implemented an intellectual property strategy, which is now recognized within the industry as the new standard to build and defend intellectual property. She also negotiated royalty reductions and license agreements that generated significant revenue and/or cost savings. She played a key leadership role in executing AbbVie's separation from Abbott Laboratories.
Positioning AbbVie to be recognized by FORTUNE Magazine as one of the "Top 10 Workplaces for Giving Back" in America, Laura made giving back an integral part of AbbVie's identity. She led the creation of the AbbVie Foundation, which empowers the underserved and matches employee donations to global nonprofits, and she inspired employees to give back generously to their communities. She also led the creation of an annual week of employee service as an initiative at the company's headquarters, which has since expanded to 60 countries.
Laura previously served as the Executive Vice President, General Counsel, and Corporate Secretary of Abbott Laboratories, a multinational healthcare corporation, where she led the Legal Division, Office of Ethics and Compliance and the Licensing and Acquisition organization, through which she executed many transactions spanning the bolt-on acquisitions of biotech companies, major pharmaceutical assets, and multinational brands.
She is on the board of directors of General Dynamics, serving on both the Compensation Committee and the Nominating and Corporate Governance Committee for this global aerospace and defense company. She also serves on the board of directors for CrowdStrike, where she is a member of the Nominating and Corporate Governance Committee. She is on the Board of Trustees for Ronald McDonald House Charities and is a member of the National Association of Corporate Directors, American Bar Association, the Society for Corporate Governance, the Commercial Club of Chicago, the Economic Club of Chicago, the Chicago Network, the Chicago Club and the Notre Dame Law School Advisory Council.
Laura has a Juris Doctor, cum laude, from the University of Wisconsin, and a Bachelor of Business Administration from the University of Notre Dame.
ABOUT THE AVERY AWARD
The William H. Avery Award was established by the Legal Aid Bureau, now Legal Aid Society, in 1985 in memory of William H. Avery, former partner of Sidley Austin LLP, to recognize and encourage outstanding leadership in the provision of legal aid to those persons unable to afford or retain an attorney.
William H. Avery served as Chairman of the Board of Directors of both the Legal Aid Society and of Metropolitan Family Services, and chair of the Legal Services Committee of the Chicago Bar Association. Among Avery's many accomplishments, he authored the "Avery Plan", a Chicago Bar Association dues check-off program for legal services support, which is still in effect.
Originally given only to volunteers, donors, and staff, recognition through the award has since expanded outside the LAS community to honor those who have made an outstanding contribution to the legal community and to equal justice.
SCOTT C. SOLBERG PRO BONO AWARD
HONORING …
DISCOVER


The Legal Aid Society is pleased to recognize Discover Financial Services' legal department for their dedication to LAS' pro bono programs, especially the Elder Help Desk and Communities Partnering 4 Peace community clinics.
The Elder Help Desk is a program run by LAS in partnership with the Chief Judge's Office in the Cook County Circuit Court to provide brief legal services to lower-income clients over the age of 60. Discover consistently staffs a monthly shift at the Help Desk, which allows LAS to open more appointments to the community. Discover's volunteers are always willing to go the extra mile when preparing for appointments, making referrals, and giving advice. Their commitment ensures clients leave the appointments well-informed and at ease about their legal concerns.
Through individualized legal services, CP4P Justice Corps offers community members the opportunity to move past the legal issues and barriers holding them back from success. Justice Corps community clinics are one of LAS' newest endeavors, and Discover's involvement has been critical to their success. Discover attorneys offer pro bono support for our monthly community legal clinics by providing in-person legal education and legal consultations for members of the public. The team also works to develop relationships with community members and provide ongoing support as they address clients' legal concerns.
Discover's team, particularly Chantal Kazay and Renae Hernandez, have been outstanding volunteers. They have set a high bar for future volunteers and LAS attorneys describe their work as invaluable to the program's success.
ABOUT THE SOLBERG AWARD
The Scott C. Solberg Pro Bono Award honors law firms, corporations, or attorneys who display a strong commitment to the fundamental principles of equal protection and equal justice in the community through outstanding pro bono service.
A founding partner at Eimer Stahl LLP, Mr. Solberg has a long track record of providing pro bono representation to our clients and has served as a member of Metropolitan Family Services' Board of Directors, Chair of the Legal Aid Society, and Chair of the Society's Pro Bono Committee.