BRETT J. HART
Executive Vice President, Chief Administrative Officer and General Counsel
United Airlines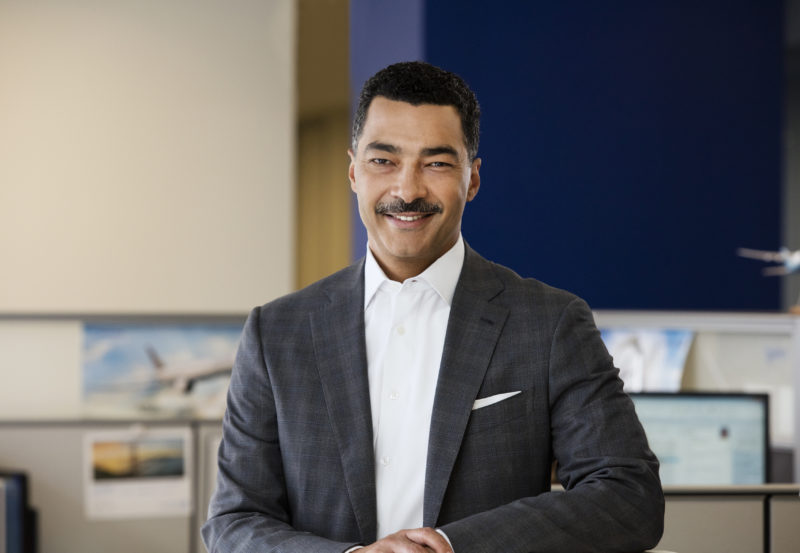 Brett J. Hart is executive vice president, chief administrative officer and general counsel for United.  In this role, Brett is responsible for managing the company's legal and environmental affairs, corporate security, corporate real estate worldwide, corporate communications, community affairs, government affairs, and regulatory and international policy for the airline, reporting directly to CEO Oscar Munoz.
READ MORE ABOUT BRETT HART
Prior to joining United in 2010, Brett was executive vice president, general counsel and corporate secretary at Sara Lee Corporation, where he directed global legal operations for the corporation. After joining Sara Lee in 2004 as assistant general counsel, Brett held positions of increasing responsibility including deputy general counsel and global compliance officer.
Prior to Sara Lee, Brett was a partner at Sonnenschein Nath & Rosenthal in Chicago. Before that, he served as special assistant to the general counsel at the U.S. Department of Treasury in Washington, D.C.
Brett is a member of the Board of Directors at Abbvie.  He is active in several philanthropic, educational and not for profit organizations.  Among others, Brett serves on the board of the Chicago Urban League, the Obama Foundation Inclusion Council, the Chicago Council on Global Affairs, the board of Navy Pier, and serves as Chair of the Metropolitan Pier and Exposition Authority Board.
Brett received his bachelor of arts degree in philosophy and English from the University of Michigan and a juris doctorate degree from the University of Chicago Law School. He is married and has three sons.
In addition to currently serving on the following boards and councils, and currently co-chairing Chicago Bar Foundation 70th Anniversary fund raising drive, Brett chaired the Chicago Bar Foundation's 2015 Investing in Justice Campaign. 
Metropolitan Pier and Exposition Authority, BoD Chair
Navy Pier, BoD
Choose Chicago, BoD
Chicago Urban League, BoD
Barack Obama Foundation, Inclusion Council
Northwestern Medicine, BoD
Chicago Council on Global Affairs, BoD
DuSable Museum, BoD
Legal Services Corporation, Leaders Council
Just the Beginning, BoD
SCOTT C. SOLBERG PRO BONO AWARD – LAW FIRM

The Legal Aid Society is pleased to honor Winston & Strawn LLP's dedication to pro bono service with this award. Winston & Strawn attorneys have taken on several pro bono cases referred by the Legal Aid Society, representing clients in matters ranging from simple divorces to mortgage fraud, human trafficking, and wills and estates.
READ MORE ABOUT WINSTON & STRAWN LLP
Through this work, Winston has provided invaluable legal representation to clients who would not otherwise be able to afford an attorney. Winston also hosted a simple divorce training at its Chicago office to expand its involvement to the Legal Aid Society's Simple Divorce Project.
Additionally, for the past several years, Winston attorneys have volunteered at LAS's legal help desk at the St. Vincent de Paul Center's Homeless Resource Fair each November, offering free legal advice to people who are experiencing or at risk of homelessness in Chicago.
SCOTT C. SOLBERG PRO BONO AWARD – INDIVIDUAL
R. THOMAS HOWELL, JR.
American Bar Association (retired)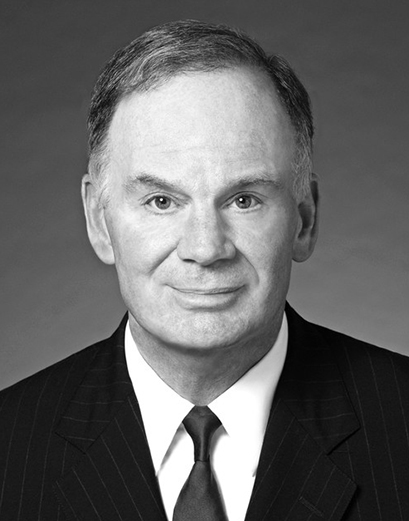 Tom Howell joined the Board of Directors of Metropolitan Family Services in 1994, making him one of Metropolitan's longest serving Board members. In 2012, he retired as General Counsel of the American Bar Association where he also served as Interim Executive Director from 2009-2010.  Prior to the ABA, Mr. Howell was Of Counsel at Seyfarth Shaw from 1997-2007; and prior to that, he worked at The Quaker Oats Company for over twenty years, last serving as Vice President, General Corporate Counsel and Corporate Secretary.
Beginning in Fall 2017 through early Spring 2018, Mr. Howell generously served as the interim director of the Legal Aid Society during its search for a new executive director.  Mr. Howell ably steered LAS during its leadership transition with his kind and spirited nature. His thoughtful intelligence and breadth of experience was invaluable to LAS staff.  The Legal Aid Society is grateful to Mr. Howell for his dedication and his service.