JERRY KRULEWITCH
Executive Vice President, General Counsel & Secretary
McDonald's Corporation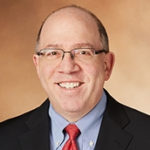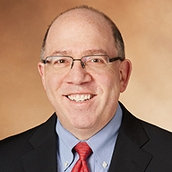 Focused on protecting the McDonald's brand and values across the globe, Jerry Krulewitch oversees the company's global legal, compliance and regulatory teams. He also works closely with McDonald's independent Board of Directors as their liaison to senior management.  Known as a strategic partner passionate about protecting our brand and growing the business, Krulewitch challenges his teams to use their legal expertise to enable the business.
READ MORE ABOUT JERRY KRULEWITCH
Before becoming Corporate General Counsel and Secretary in 2017, Krulewitch spent fifteen years becoming well-versed in the challenges facing McDonald's in various leadership positions with increasing responsibilities, including: Vice President, Litigation (2002-2005), Senior Vice President, General Counsel – Americas (2005-2011), and, most recently, Senior Vice President, Global Legal Operations (2011-2017).
During his tenure with McDonald's, Krulewitch has leveraged his significant litigation experience to lead McDonald's through various brand challenges related to McDonald's core business.  In addition, he played a leadership role for two of the most significant franchising transactions in McDonald's history by driving the strategy, selection of and negotiation with key strategic partners to franchise almost 4,000 restaurants in China, Hong Kong and Latin America.  Krulewitch provides thoughtful insight based upon his positions on the Boards of Directors for various organizations, including the Board of Metropolitan Family Services as well as the Constitutional Rights Foundation of Chicago.
Krulewitch was a litigation partner at Winston & Strawn and spent a decade as an Assistant United States Attorney in the Northern District of Illinois prior to joining McDonald's.
Krulewitch earned a Bachelor of Science degree from University of Illinois in Accounting and a Juris Doctor from the Northwestern School of Law.
SCOTT C. SOLBERG PRO BONO AWARDS
ORGANIZATION
AON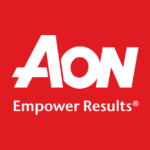 The Legal Aid Society is pleased to honor Aon's dedication to pro bono service with this award. Aon has shown its strong commitment to pro bono service through active participation in LAS's Pro Bono Program and board membership.
READ MORE ABOUT AON
Aon is Legal Aid Society's first corporate partner for our Elder Help Desk at the Daley Center. The Elder Help Desk provides legal advice, referrals, and simple document drafting for clients age 60 and older with a variety of civil legal issues. Aon has been active with the Elder Help Desk project, hosting an elder desk training for its attorneys and committing to sending volunteer attorneys to staff the third Thursday of every month. Since March, attorneys from Aon have volunteered at the desk once a month, helping LAS serve over 650 clients in eight months.
In addition to Aon's support of the Elder Help Desk, Jennifer Henrikson, former Vice President and Associate General Counsel for Aon, was a dedicated LAS advisory board member and active member of the Board's Pro Bono Committee. She assisted with brainstorming new pro bono projects and increasing engagement from area firms and corporations, in addition to providing valuable financial support of Legal Aid Society. LAS recently welcomed Aon Senior Counsel Chantal Kazay as a new board member and we look forward to continuing this strong partnership. Aon has helped the Legal Aid Society expand its capacity to assist seniors at the Elder Help Desk and has continued to support our Pro Bono Program as a whole.
INDIVIDUAL
Malou Roth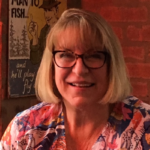 We are pleased to honor Malou Roth, Principal at People First, for the invaluable pro-bono management training she has provided to the LAS leadership team over this past year. She has and continues to offer one-on-one professional coaching to each member of the team and has dedicated countless hours to these efforts.
READ MORE ABOUT MALOU ROTH
Malou Roth has spent her human resources career divided between the corporate and consulting worlds. Currently she is a consultant concentrating on human resources work including, creating the right HR strategic plans, designing an effective organization, assessing executive and management training needs, delivering customized workshops, strengthening the human resources staff, and implementing a workable performance management system.
Her recent clients include McDonald's Corporation, Runzheimer International, The Nielsen Company, Kirkland & Ellis LLP, West Monroe Partners, Employee Relocation Council, Northern Illinois University, Fragomen, Ginsberg, Jacobs LLC and Manifest Digital.
Malou has been working with not-for-profit organizations for over fifteen years offering a variety of Human Resources services on a pro bono basis. She served on the Unicef Midwest Regional Board for four years and has worked with Wellness House, a cancer care organization, Orchard Village, an organization serving the developmentally disabled and is currently very active with the Chicago Bar Foundation working with Legal Aid agencies in Chicago.