Congratulations to two Legal Aid Society attorneys on passing the Bar Exam!
Congratulations to two of Metropolitan's own Legal Aid Society attorneys, Mark Alanson and Gerald Polanco – Mark and Gerald recently passed the Bar Exam in Illinois!
Hear from Mark and Gerald on their work with Metropolitan and our Legal Aid Society.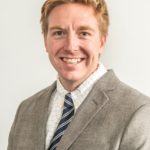 MARK ALANSON
I started working for Legal Aid Society in the Fall of 2016. I was licensed to practice law in Michigan but I jumped at the chance to join Metropolitan Family Services and to work in elder law as an advocate for senior victims of fraud, abuse, and neglect in the Greater Chicago Area. Metropolitan Family Services was incredibly supportive of this new elder justice program and provided me with a multi-disciplinary team of supervisors, mentors, colleagues, and friends in my corner from the very outset. I am grateful to be a part of this organization and I am grateful for the opportunity to serve and advocate in the community that has become my new home.
To me, "empowerment" means the ability and the willingness to problem-solve. Empowerment is identifying the skills and resources that we have within ourselves and within our communities and using these to address our problems, and also, using these to assist others for whom we take responsibility. Life presents both individual and collective opportunities for problem-solving and empowerment on both of these levels starts with recognizing that as conflicts are inevitable, solutions can be limitless.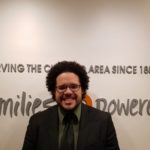 GERALD POLANCO
I have had the pleasure of working with Legal Aid Society since August of 2018. I have been working alongside my colleagues on a new project with the Safe Families Program, designed to get Orders of Protection for survivors of domestic violence who have children in common with the defendant in a criminal case. I draft and file Orders of Protection, and an accompanying affidavit under both the civil and criminal code, depending on the circumstances of the case. I am regularly intellectually challenged by the interplay of the criminal and civil judicial system. I assist the clients in obtaining child support and a structured visitation schedule in order to promote and foster stable homes and safer families.
I love my job because I often serve as a witness to people in a moment of crisis and trauma, and I utilize that privilege to try and provide a measure of peace and stability.