Midway Center
3843 West 63rd Street
Chicago, IL 60629
Phone: 773-884-3310
Fax: 773-884-0003
Since 1988, families at Metropolitan Family Midway Center have found strength and caring counsel to overcome incredible challenges. Metropolitan Midway, located on Chicago's Southwest Side, is part of Metropolitan Family Services, which has been empowering Chicago-area families to reach their greatest potential and positively impact their communities since 1857.
Areas Served
Serving Brighton Park, Chicago Lawn, Clearing, Englewood, Gage Park, New City, West Englewood and West Lawn communities.
Hours of Operation:
Monday – Thursday: 8:30 A.M. – 8:00 P.M.
Friday: 8:30 A.M. – 5:00 P.M.
Saturday: 9:00 A.M. – 2:00 P.M. by appointment only
Find out more about Metropolitan Family Services Midway Center
Programs & Services | Community Board
Additional Locations:
Midway Children's Center
(Midway Children's Center serves children ages 2-5)
3215 West 63rd Street | Chicago, IL 60629
Phone: 773-884-2350
Hours of Operation:
Monday through Friday: 7:00 A.M. – 6:00 P.M.
Learning and Wellness Center
5338 South Loomis
Chicago, IL 60609
Phone: 773-535-0101
Hours of Operation:
Monday through Friday: 7:00 A.M. – 6:00 P.M.
Serves children ages 6 weeks – 5 years
Jane Addams Domestic Violence Court Advocacy Program
555 West Harrison
Chicago, IL 60607
Phone: 312-325-9175
TDD: 312-325-9191
Fax: 312-325-9190
Hours of Operation:
Monday through Friday, 8:30 A.M. to 4:30 P.M.
---
Executive Director
Laurie Sedio, MA, Social Services Administration, LCSW
Laurie Sedio began serving families in Southeast Chicago in 1985 from a desk and folding chair in the basement of Our Lady of Guadalupe Church and for years built community support and shepherded the growth of that center as its Executive Director.
In 2007, Laurie took on the role of Executive Director for our Midway Center where with the help of her team, she has doubled the size of programming in both domestic violence services and early childhood education.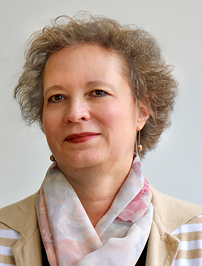 Laurie Sedio, MA
Executive Director, Midway
For more than 30 years, she's played a pivotal role in assessing community needs, building support for vital services and creating and implementing innovative prevention and family strengthening programs in Chicago's south side neighborhoods.
We are grateful for funding support from both public and private entities: Office of the Illinois Attorney General, Illinois Criminal Justice Information Authority, Illinois the Chicago Department of Family and Support Services, Illinois Violence Prevention Authority, Illinois Department of Children and Family Services, Illinois School Board of Education, Illinois Department on Aging, Illinois Department of Human Services, the Chicago Department of Family and Support Services and Chicago Public Schools. Private support includes United Way, McCormick Foundation, JP Morgan Chase Foundation, Cubs Care Foundation, Chicago White Sox Charities, Polk Brothers Foundation and as well as many generous individuals.