WBEZ/NPR features efforts to combat abuse of adults with intellectual disabilities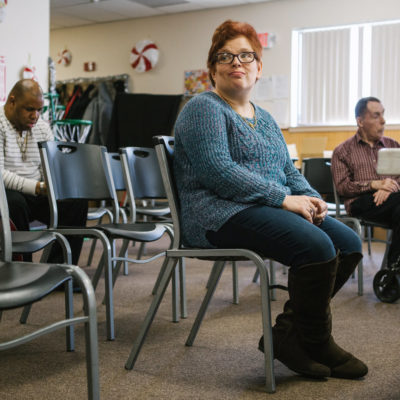 The statistic that adults with intellectual disabilities are sexually abused at a rate 7 times higher than the general adult population, as described in the first of a series on WBEZ/NPR is unacceptable to the Adult Protective Services Program at our Evanston/Skokie Valley Center.
With funding from the Skokie Community Foundation, Metropolitan is leading a Skokie Coalition to End Abuse and Neglect of Adults with Disabilities with six other partner agencies (The Douglas Center, Jewish Child and Family Service, Keshet, Maine-Niles Association of Special Recreation, Orchard Village, and Turning Point). Through training for the staff and participants of these community agencies, there will be efforts to prevent abuse and increased reporting of maltreatment when it does occur so that appropriate help can be obtained.
To learn more about the efforts, call Metropolitan's Evanston/Skokie Valley Center at 847-425-7500.