Spotlight on our Workforce Development Employer Partners
Throughout Workforce Development Month, Metropolitan celebrated employer partners who empower our programs to support job seekers and their families.
Introducing a few of our community partners – thank you all for everything you do for and on behalf of Metropolitan's Workforce Development programs!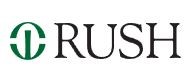 Rush University Medical Center
Rush provides employment opportunities to youth participants in our WIOA (Workforce Innovation Opportunity Act) Program who aspire to work in the healthcare industry. In the two years we've partnered on workforce development, Rush has also co-hosted MFS Job Clubs and facilitated Application Hubs, which offer an overview of both healthcare and non-healthcare related positions, with guidance for our job seekers on applying for careers at Rush. Job Developer Lance Parrot manages this partnership.

Roseland Ceasefire
Our Workforce Development team has partnered with Roseland Ceasefire Project Inc. since 2021, as we built up a new program: our Restore, Reinvest, Renew (R3) Program. The R3 Program provides a range of services, including job development and job training programs, career coaching and financial coaching, life skills, and anger management. Working together, our R3 Program team has placed seven clients so far with Roseland Ceasefire. Job Developer Craig Blue manages this partnership.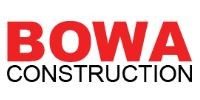 Bowa Construction
Throughout the several years we've partnered in our communities, BOWA Construction has been committed to providing a comprehensive employment experience with our Workforce Development program participants. BOWA is currently remodeling our Midway Center, and took the opportunity to bring in interns from our Illinois Youth Investment (IYIP) Program, supporting our youth with critically important on-the-job training in the construction field. Workforce Specialist Reneva Lane manages this partnership.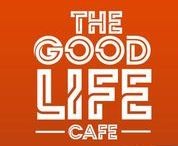 The Good Life Café Soul Food Café
A loyal partner with Metropolitan since 2019, the Good Life Café Soul Food Café – a Black-owned restaurant located on the Far South Side – has not only hired job seekers from several of our programs, they've also created a truly well-rounded employment experience for those interested in the restaurant industry. Our job seekers have gained hands-on experience working in positions like line cook, prep cook, and server. Workforce Specialist Onaje Douglas manages this partnership.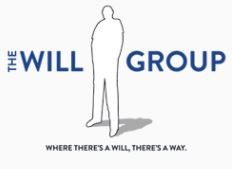 The Will Group
A partner with MFS for several years in hiring people who are serious about their careers, The Will Group works to offer a chance for those with criminal backgrounds to earn gainful employment – in a career, not just a job. The Will Group hires people of diverse backgrounds, while helping individuals to support their families. Workforce Specialist Reneva Lane manages this partnership.