Mpowering the vote: Metropolitan Calumet hosts virtual "Otis' Dream" screening and discussion
We have the wonderful opportunity to participate in an historic election by VOTING.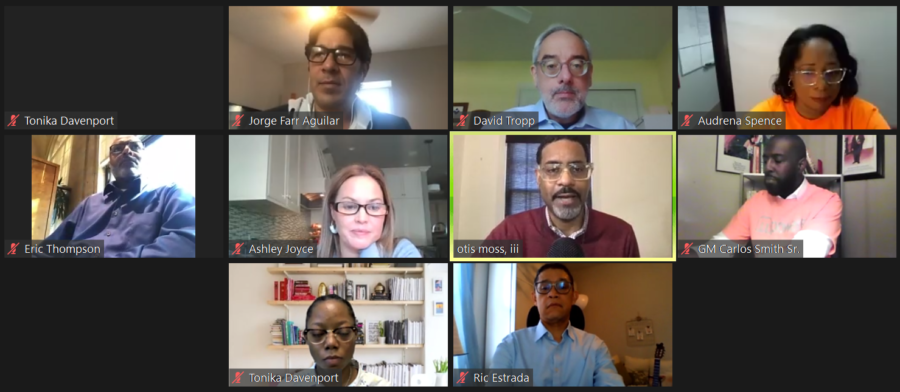 Recently Metropolitan Calumet held a virtual screening and discussion of Otis' Dream, the powerful story of a Black sharecropper from Troupe County, Georgia, and his attempt to vote in 1946.
This short film is a reminder of the racial issues that have historically plagued our country and are still present today in various forms.
We welcomed Rev. Dr. Otis Moss, III, who spoke about the impact of his grandfather's story and the power in sharing it.
Metropolitan CEO Ric Estrada underscored the critical importance of voting, alongside Metropolitan Board Members Ashley Duchossois Joyce and David Tropp, and Calumet Community Board Members Jorge Farr Aguilar and Eric Thompson.
Maya Holcomb, a former intern at Metropolitan Calumet who was recently hired full time, shared her perspective on why understanding the history of voter suppression can help youth feel empowered to use their voices.
Learn more about Otis' Dream at otisdream.com
We are faced with a global pandemic, record unemployment, endemic racism, communities that have been passed over, police brutality and voter suppression, all of which threatens to silence our voices.
Our voices have power, and we can assert our power to drive change by voting, and choosing who represents us.
You matter. Your families matter. Your community matters.
Be an Mpowered Voter!