Metropolitan Family Services DuPage names new members to its Community Board
Contact:
Adel Johnson | 312.986.4099 | johnsonadel@metrofamily.org
Ann Pinkney l 312.986.4032 l pinkneya@metrofamily.org
WHEATON, Ill. (October 19, 2018) – Metropolitan Family Services DuPage welcomes four new members to its Community Board. All active supporters of the DuPage County communities Metropolitan serves, Sara Hammang Clark, of Wheaton; Christopher Dabovich, of Wheaton; Carol Dimas, of Naperville; and Dennise Vaughn, of Lisle; contribute experience in fields including accounting, business, advocacy and healthcare.
The DuPage Community Board supports all 33 DuPage County communities by raising funds and awareness for Metropolitan's DuPage Center, which last year served 7,775 clients in its mission to empower children and families to learn, to earn, to heal and to thrive.
"Everyone goes through times in their lives when they need to lean on someone. Metropolitan DuPage provides programs and services that assist in empowering DuPage families," says Board Chair Bill Jennrich. "The help that Metropolitan DuPage provides, empowers those families to achieve long term successes."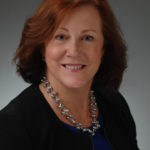 Sara Hammang Clark is a Vice President at Fifth Third Bank located in Chicago and a graduate of the University of Michigan where she majored in Accounting. Sara brings to the board her comprehensive business knowledge in banking. Over her successful career, her experience includes Managing Director for The Private Bank and Trust Company, Portfolio Manager at Bank of America/Legacy La Salle Bank, Portfolio Manager and First Vice President of Commercial Real Estate and Project Consultant for Illinois Industrial Development. Sara is also a member of Commercial Real Estate Executive Women in Chicago along with the Real Estate Finance Forum.
Sara resides in Wheaton, IL, with her husband, Roger. They have two children, Becca and Alex. Sara has consistently given back to the community in which she lives and works as an active supporter of United Way and a volunteer at Catholic Charities.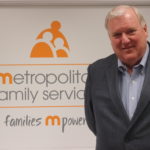 Christopher T. Dabovich is a retired Regional Vice President of the Midwest Region of Zurich North America where his successful business career spanned forty-two years—thirty-four years with Zurich. Chris holds a Bachelor's Degree in Business Administration with a concentration in Insurance from Drake University in Des Moines, IA.
While at Zurich, Chris' career path as an Account Executive, Assistant Vice President, and Regional Manager responsible for a 25-state territory in the Midwest and Southern Regions included monitoring risk, solicitation, and underwriting reviews for commercial construction programs. In 2014, Chris was promoted to Regional Vice President of the Midwest Region, where he was accountable for leading a large team of underwriters for a 15-state territory. Chris's talents to attract and retain talented professionals were noteworthy as he consistently fostered an environment where individuals performed at their best.
Chris resides in Wheaton, IL, with his wife, Maureen. They have two children and two grandchildren. He is an active member of the Wheaton Planning and Zoning Board and Director of the Wheaton Rotary. He also is a Coach and Mentor for District 200 Business Incubator Program.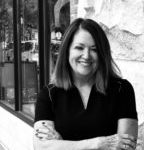 Carol Dimas is the Director/Owner of Educational Advocacy and Consulting, located in Naperville, IL, and Washington, D.C. Carol holds a Bachelor of Science degree from Northeastern University in Education K-12 and a Master of Science in Special Education with a concentration of study in Reading and Education Law, along with an Advanced Advocacy Certification.
Carol is a member of the following organizations: Council of Parents, Attorneys and Advocates, Wrightslaw's Yellow Pages for Kids, Council of Exceptional Children, International Dyslexia Association, and Everyone Reads Illinois.
Carol believes that her extensive advocacy experience contributes to her ability to work well with others and find common ground to get to solutions and actions. As owner of her advocacy firm, she is able to navigate this demanding career because of her passion for supporting families of children with differences.
Carol has three children and she is associated with St. Thomas the Apostle Church in Naperville. She also supports the Juvenile Diabetes Research Foundation, the American Cancer Society, and White Eagle Homeowners' Association.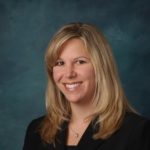 Dennise Vaughn is President/Administrator of Homewatch CareGivers based in Naperville, IL. She has diverse healthcare experiences in both non-profit and for profit organizations, along with community, regional, national and global healthcare. Prior to this role, Dennise served as the U.S. Vice President of Human Resources and Operations for a major hearing healthcare company, Sovova. Dennise also spent twenty-three years at Edward Hospital and Health Services where she held leadership roles, including Vice President of Corporate Resources and Operations.
Dennise holds a Bachelor of Science from the University of Illinois at Champaign in Health Administration and an MBA from DePaul University in Chicago. Dennise is also a Fellow of the American College of Healthcare Executives.
Dennise values community involvement and has served in numerous board leadership roles including Naperville Elderly Homes, Naperville Lisle Triad, Association of Senior Service Providers, NCTV Advisory Group, Naperville Education Foundation, Naperville Heritage Society, Naperville Area Chamber of Commerce, KidsMatter, Multi-Cultural Leadership Academy and the DuPage Community Clinic.
Dennise lives in Lisle, IL, with her husband, Ed, and their four children. She loves to travel with her family, and has visited more than 25 countries.
About Metropolitan Family Services DuPage Center
Metropolitan Family Services DuPage, started more than 80 years ago, is a family service/mental health agency serving some of DuPage County's most vulnerable children and families. Whether through early childhood education, parent education, family therapy, youth mentoring, psychiatric and mental health services for all ages, or services for older adults and their caregivers, Metropolitan "mpowers" individuals and families to learn, to earn, to heal and to thrive. www.metrofamily.org.
###