Meet Kim Stapleton, DuPage Gala Honoree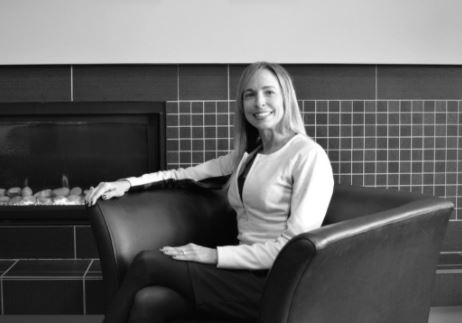 Kimberly Stapleton has been a dedicated supporter of Metropolitan Family Services DuPage for over a decade. She served on the Metropolitan Family Services DuPage Board for many years and is currently a member of the Alumni Board. She currently owns consulting firm The Network Effect, and stays active in the lives of her three daughters, as well as other community development work. Learn more about Kim here.
Ahead of our DuPage Gala, Kim shares her thoughts on the importance of community involvement and why she supports Metropolitan.
Join Kim and the rest of the board on Friday, May 11 for our 17th annual DuPage Gala! Click here for tickets and information.
I first became aware of Metropolitan Family Services in 2006 through a west suburban banker who was very involved with community support. It is very enjoyable to recall my first nonprofit board meeting and feeling emotions unlike any that I had ever had in other business settings. Often, I was so moved that I wanted to hug people after learning of all of the incredible services being provided to others in need.
It is hard to decide my favorite program because Metropolitan caters to so many different needs. I appreciate Adoption Preservation services & Respite Care, but maybe my favorite is Early Learning and Head Start. Being a mother of three daughters, there is a special connection to programs that provide assistance to young kids and families.
The mission of Metropolitan has always resonated with me, since I grew up in this area and live in the community again with my own family. My husband is a teacher and was familiar with Metropolitan before I was. In college, I studied to be a teacher, and through my student teaching experience I recognized that there are many families in need. Unfortunately, many people often turn a blind eye or are unaware of the extent of such problems in their own communities. In addition, my parents were great examples of living a life of service and I was glad to start to give back to my community in my twenties.
To me the word empowerment means providing people with the resources, confidence and ownership to control one's life in a positive manner. It is a perfect description of Metropolitan and the services it provides. I feel It is crucial to not be a handout, but a hand up for those we serve.