We are pleased to honor longtime Metropolitan Family Services DuPage Board member Kim Stapleton at this year's Gala!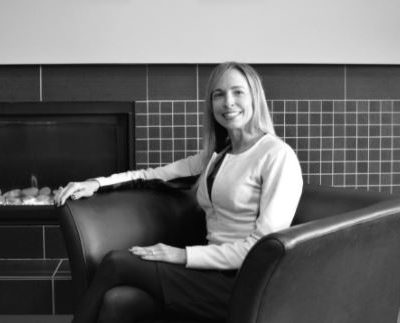 Kim Stapleton has been a dedicated supporter of Metropolitan Family Services DuPage for over a decade. She attended Valparaiso University, where she received a B.A. in Education and International Services. Kim started her career in 2000 at a small technology start-up company, which grew to employ over 200 employees. For the next three years, she traded foreign currency for an international firm. She spent the following nine years of her career at Grant Thornton, a public accounting firm, in Business Development.
Kim served on the Metropolitan Family Services DuPage Board for many years and is currently a member of the Alumni Board. Kim and her husband, Jon, and their three daughters, live in Downers Grove, Ill. where he has been a teacher and coach for twenty-one years at the local High School. In her spare time she competes in marathons and triathlons, as well as coaching her oldest daughter's softball team, leading her middle daughter's Girl Scout troop, and running a "Blessings In a Backpack" program for their elementary school (a nonprofit which sends home food on the weekends with children in need.)
Since 2014, Kim has owned consulting firm The Network Effect, and currently services four clients, including Ice Miller, a law firm; Crowe Horwath Accounting; Norm Bobins, the Chairman of CIBC Bank; and The Illinois Chamber of Commerce. She has thoroughly enjoyed being a business owner, as it has allowed her to stay active with her three daughters' busy lives and to join other boards. She is nearing the end of a four-year term on her church's Governing Board and recently became a Trustee with a six-year term for her local library. Despite being actively involved in numerous community initiatives, Kim remains committed to the mission of Metropolitan Family Services DuPage Board.