Good News: September 21, 2018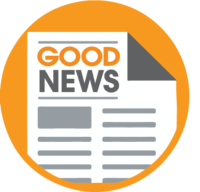 Welcome to Good News! In this space we feature positive stories of community impact and development, relevant to the areas Metropolitan serves or the programs we offer.
Austin school attracts 300 fathers for sendoff
Austin Weekly News
"Fathers could be seen shaking hands, talking amongst one another, giving high fives, and hugging their children and all children," school officials observed in a statement.
At Lurie Children's hospital, teaching is part of the healing process
Chicago Sun-Times
Children from kindergarten up to high school seniors have access to the school services, which strives not only to keep the kids up to date with their peers in school, but to check in on how they're doing mentally and emotionally, and provide support.
'Talk, Read, Sing' Program Underway, Aimed at Children 0-3
Evanston RoundTable
"Talk, Read, Sing" is a public awareness and action campaign to educate parents about the importance of early brain and language development and to suggest ways parents can help optimize their child's early brain development and early literacy skills.
How You Can Help Transform A Vacant Englewood Lot Into A Safe Community Oasis
Block Club Chicago
With a little elbow grease from neighbors and volunteers, a group of Englewood residents want to transform a vacant lot in the area into a safe, peaceful refuge for kids and adults alike.