Good News: July 13, 2018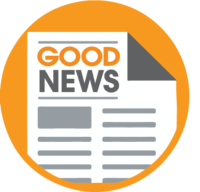 Welcome to Good News! In this space we feature positive stories of community impact and development, relevant to the areas Metropolitan serves or the programs we offer.
From prison to pioneer: a chef's dream to transform one Chicago corner
Chicago Tribune
Opened in January and expanded to dinner hours this spring, Dream Chef Kitchen is a bright space on the corner of California and Harrison. The catering company and restaurant's owner and chef, Nichelle Benford, is "growing into the kind of person who believed her story did not end on the 2010 day when she was sentenced to prison."
Bridgeport Elementary Schoolers Map Their Neighborhood
South Side Weekly
Educators with the Jane Addams Hull-House Museum worked with Armour students to consider their community, in a mapping project inspired by a practice pioneered by Jane Addams herself.
Free Lunch Academy Serves Food For Thought
Chicago Citizen
The Free Lunch Academy, a Chicago-based traveling artistic outreach program, meets students where they are to teach them how to eradicate bullying in their own schools and communities. The organization uses live performances, workshops, and career development opportunities to inspire young people to be each other's buddies instead of bullies.
In Berwyn, learning how to boost math skills in the early grades
Chalkbeat & Hechinger Report
Two years ago, just 14 percent of third-graders in Berwyn North School District 98 — a high-poverty, mostly Hispanic school district about 30 minutes from downtown Chicago — were able to do grade-level math. Carmen Ayala, the district's first woman and first Latina in the top spot, rolled up her sleeves.