Good News: August 10, 2018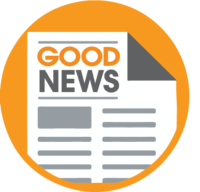 Welcome to Good News! In this space we feature positive stories of community impact and development, relevant to the areas Metropolitan serves or the programs we offer.
Maplewood Park's New $2 Million Field House Will Be 5 Times The Size Of The Current One
Block Club Chicago
The new 3,000-square-foot field house will offer two club rooms, offices and bathrooms that are compliant with the Americans with Disabilities Act. It will replace a 600-square-foot red shack that leaks when it rains.
Oak Lawn mom turns love of baking into local coffee shop, job opportunity for students with special needs
Daily Southtown
Founder Maria Veal says, "Wouldn't it be nice to create an environment (in the Southland) where people could just walk down the street, stop in, have a cup of coffee and hang out." At the same time, she could employ her 18-year-old son, who has Down syndrome, and other students from Richards High School who were now enrolled in the District 218 Adult Transition Program.
West Loop Church Becomes Incredible Basketball School For Chicago Teens
Block Club Chicago
The Nike workshop is bringing 2,000 teens from the South and West Sides to the church aiming to bring communities "together through the power of sport."
Poetry block party comes to Austin
AustinTalks
The 3rd annual Poetry Block Party came to Austin Town Hall Park late last month, bringing with it a variety of performances and offering local residents a number of educational resources and activities.