The Metropolitan & Legal Aid Associate Board (MLAB) Back to School fundraiser supports school supplies for the children in our Early Learning programs.
While our families face myriad uncertainties around back-to-school time, Metropolitan's Early Learning staff works to ensure one thing is certain: we are here for them. We're (virtually) checking in regularly on what families need, making deliveries of food and supplies, and adapting lessons to Zoom calls and at-home activities with parents.
As our Early Learning programs shifted to operating remotely, and prepare to re-open, our staff are encountering expenses they didn't anticipate. When you help our teachers purchase school supplies or arts & crafts materials, you're empowering them to ensure access to high quality education for all the children they serve.
Here are two big ways you can get involved in our online effort:
Make a contribution: Whether it's the amount you'd spend on a book yourself, or the amount you'd spend if you were spoiling your nieces and nephews, any amount will make a difference for the children, families, and communities Metropolitan Mpowers every day.
Spread the word: Share the link to this page via email, social media, group text – and be sure to let people know why you support Metropolitan and the Legal Aid Society!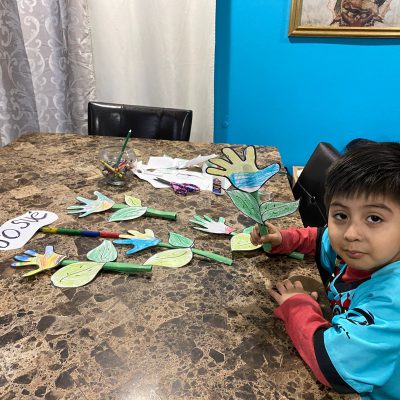 Vanessa, a Midway Children's Center teacher, shares a story about catching up with one of her young friends over a Zoom call: "He told me, 'hey, I'm not finished learning about trees yet!' Prior to closing our Center, our study was about trees. I assured him I would share different books about trees, along with activities he can do at home."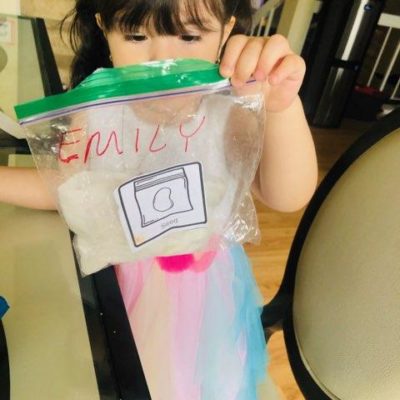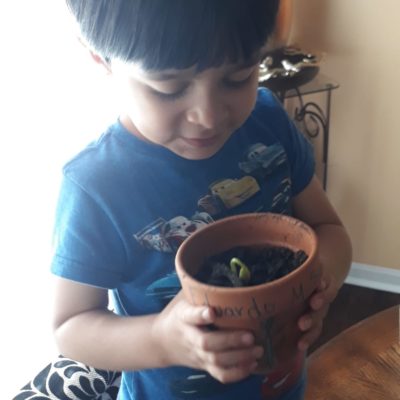 Carmen, an educator in our DuPage Center's Home-Based Early Learning, created an experiment: the Life Cycle of the Bean Plant. She delivered the materials to her families, and children are learning by observing their very own plants. Eduardo shared, "I will stay right here all day to watch how the leaves come out and see how it keeps growing!"
How will you Mpower children through education?
$5: one ream of construction paper turns into a crafts project for a classroom's worth of children
$25: supplies like markers, colored pencils, and books about trees fill the activity boxes our staff deliver to families
$50: specialty supplies, like the bean plants Carmen provided, create new educational experiences
$100: additional classroom supplies help encourage children to stay safe and socially distant
$250: one tablet ensures a child has a critical tool to succeed in remote learning