Executive Director
Pam Terrell
Pam Terrell is Executive Director of Metropolitan Family Services (Metropolitan) Southwest, serving Chicago-area southwest suburban communities. Since joining Metropolitan in December 2018, Pam has collaborated with the agency's Executive- and Program-Level Leadership teams to further Metropolitan's mission of providing and mobilizing the services needed to strengthen families and communities.
Pam describes her work as a privileged opportunity to make a difference in the lives of others. She is a strategic thinker whose leadership style is open and collaborative. She is passionate about working alongside her team to find solutions, different service strategies and program development that empower southwest suburban families and communities through integrated and holistic programs and services.
Through her experience developing teams as well as building collaborative relationships, diverse programs and services, Pam has expanded Metropolitan Southwest's array of services, adding new or enhancing existing programs in crisis services, community education, empowerment and economic stability, to meet community needs and diversify the Southwest Center's portfolio.
Based at the Southwest Center's Palos Hills office, Pam leads an extraordinary team that provides programs and services through three sites. She recently opened the largest site in Merrionette Park, Ill., to accommodate Metropolitan Southwest's rapid growth and expansion. She also supports a satellite office in Blue Island, Ill., in partnership with the United Way and Blue Island Robbins Neighborhood Network. Pam welcomes opportunities to extend Metropolitan Southwest's support to benefit areas affected by historical economic disinvestment, and to build service-based partnerships that strengthen and support Southwest suburban families and individuals.
Before joining Metropolitan Southwest Pam was Division Director of Catholic Charities, Diocese of Joliet, a nationally affiliated, faith-based social services organization. In that role she oversaw seven counties, a position that culminated 21 years of service with the organization. During her time at Catholic Charities Pam also served on several boards and community service councils. Her areas of expertise included Permanent Supportive Housing, Emergency Services/Homeless Prevention, Emergency Shelter, Disaster Relief, Community Program Planning, Special Project Launches, Site Operations Alignment, Quality and Process Improvement, Relationship Building, Community Partnerships and Team Development. Management skills gained in previous leadership roles included collaborating on community needs assessment and services for families and individuals with developmental disabilities.
Pam, a North Carolina native, earned her Master of Social Work degree from the University of North Carolina, Chapel Hill and has three decades of human services leadership experience. She is an avid fan of golf, football, community support programs and teamwork.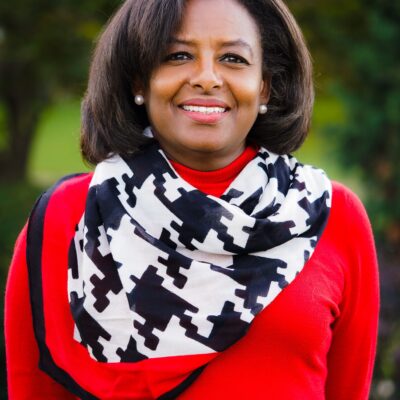 Pam Terrell
Executive Director, Southwest
Executive Director
Pam Terrell