Gerst Family Young Fathers Program honors dads with an online awards celebration
Following the Gerst Family Young Fathers Program's first-ever virtual training series in June, we were pleased to join together over Zoom for our first-ever Online Awards on July 16 to honor a few outstanding dads from the past year, and celebrate the achievements of all our graduates.
While we could not celebrate in person, the honorees, program staff, alumni, and supporters who participated felt the positive energy.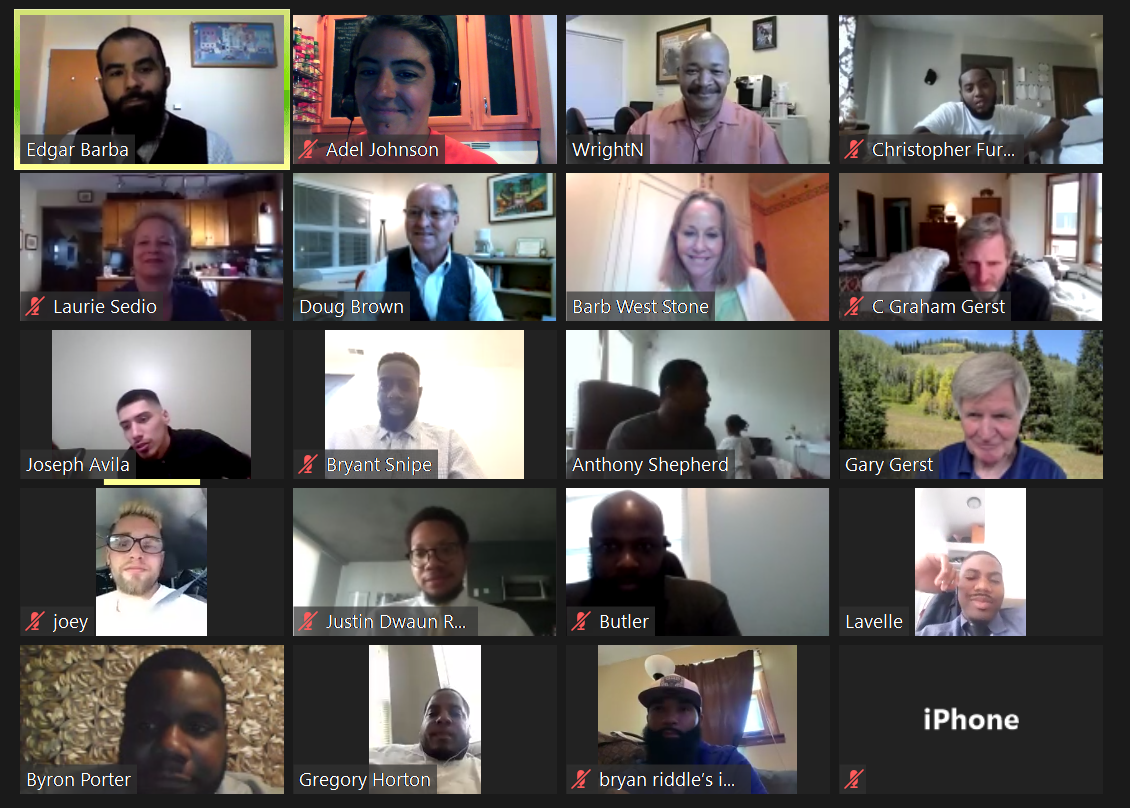 Special congratulations to our honorees:
Joseph Avila, Father of the Year
Christopher Furlow, Co-Parent of the Year
Anthony Shepherd, Unsung Hero
Meet our honorees! View our event program book here
Program benefactors Gary and Graham Gerst shared why being a father, to them, is meaningful. Metropolitan's CEO, Ric Estrada, shared how he hopes to model his own father's parenting as he raises his daughters.
Program Supervisor Doug Brown shared a few highlights from the program's job readiness and parenting education components, as well as its growth, from legal services offered in partnership with the Legal Aid Society, to emergency support in the wake of Covid-19. Doug, along with Case Managers Nathan Wright and Edgar Barba, shared that none of the achievements of the program would be possible without the dads working hard toward achievements of their own.
During our Awards event, we enjoyed a spontaneous conversation with our dads, where we heard about promotions, new jobs, and babies on the way. We met partners and children, and shared gratitude for what each person has contributed to the Young Fathers program.
In their own words, hear from our dads and their supporters on what the program means to them.
Watch the full awards event here
____________________________________________
The Gerst Family Young Fathers Program helps fathers to become employed and financially self-sufficient, and to raise healthy children. The program includes job readiness training and placement, money management training, parent education and co-parenting counseling. Participants are encouraged to actively nurture and financially support their children.
Did you know?
Over the past five years, the Gerst Family Young Fathers program job placement rate has increased to 77%. Among participants who were employed during this past year, 94% retained their jobs or found another job. View our Young Fathers program outcomes here