Northwestern Hospital donation feeds 120 DuPage Early Learning families
A generous donation from our partners at Northwestern Medicine Central DuPage Hospital's CATCH Early Childhood Program recently provided our DuPage Center's Early Learning programs with enough food and critical safety supplies for 120 families!
Angelina Montleon, who made the deliveries to our St. Andrews and Outreach Head Start families, shares, "it has been a wonderful experience seeing so many different groups of organizations come together for one cause: people."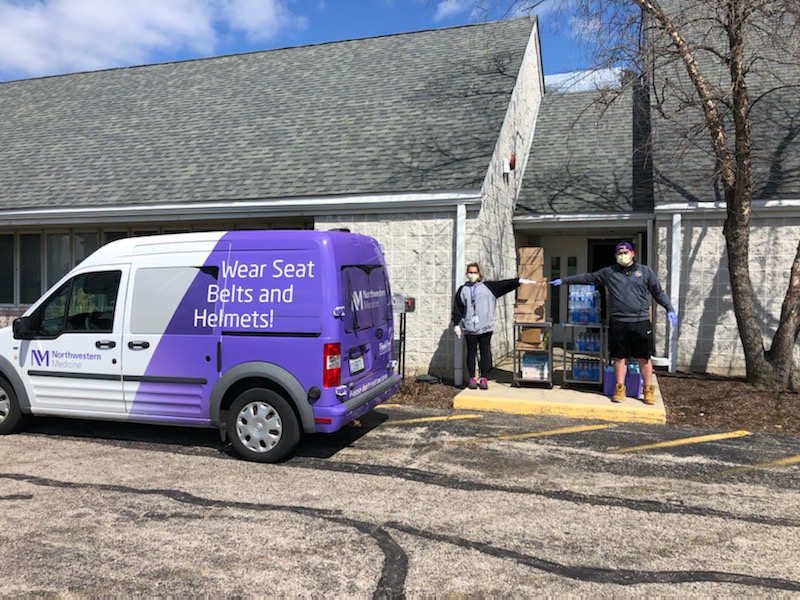 Angelina even brought her cousin along for the deliveries to families, because it was too much to handle on her own!
She shares, "I may not be able to see smiles through the masks but just knowing our families' bellies were going to be full was enough for me!"
Thank you to Northwestern Medicine Central DuPage Hospital for your partnership and your support of our families!