Midway Learning & Wellness Center staff shares the love
Our Midway Learning and Wellness Center recently celebrated staff and showed appreciation to one another by hosting a "Share the L♥VE Week"!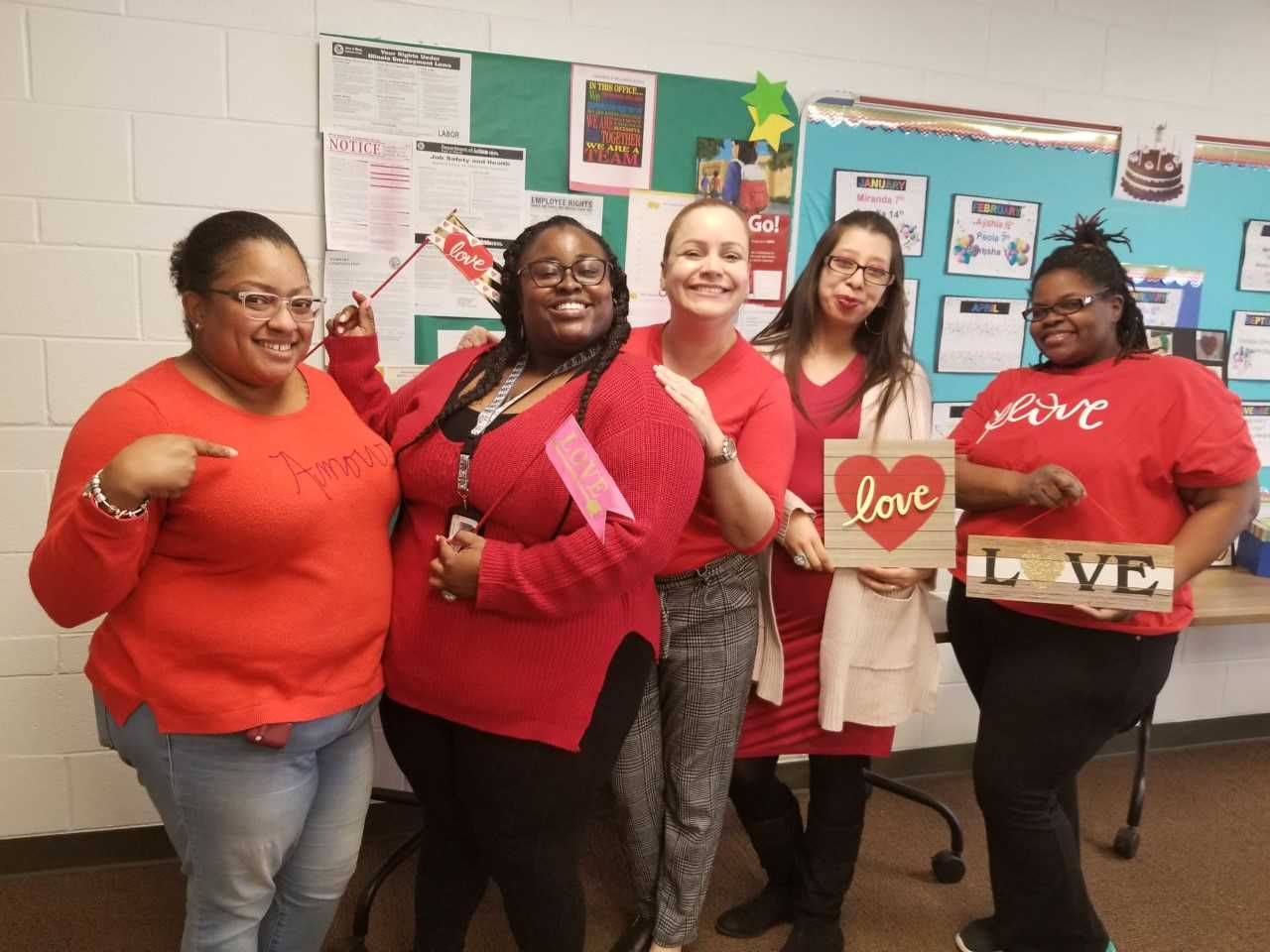 The Hospitality Team hosted the event for all staff, to promote morale and a team environment. On Tuesday, a Cookie Design Contest featured "privacy boxes" to help staff design their cookies in secret. For Wednesday's Sweets/Smoothie Day, staff made their own smoothies from ingredients provided by the Admin & Hospitality Teams. Staff wore red or something with a heart on Thursday. At a potluck lunch on Friday, the Cookie Design Contest winners were announced, and staff joined in on a Heart Exchange – participants wrote down a few gifts between $10-15 that would make them smile, and pulled names for the exchange.
Special thank you to our Hospitality Team for their effort on organizing Share the LOVE Week!
Rakesha Battie
Kiera Torry
Ahyshia Faines
Elizabeth Lopez
Angela Robateu
Gloria Romero
Ashley Edwards
Stephanie Moore
Keisha Clark
Monica Smiley
Miranda Franco