Meet Brenda, Therapist with our Adoption Support and Preservation program
Brenda Love has been providing Adoption Support and Preservation Services out of our DuPage Center for just over a year.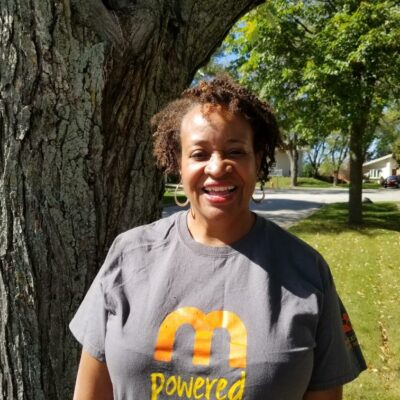 She earned her undergraduate degree in business with a minor in human resources from Columbia College in Missouri, and her Master of Arts in Mental Health Counseling from Moody Bible Institute in May 2019.
Brenda shares, "My graduate degree has helped me understand the human mind, learn empathy, and the importance of getting an understanding of the clients. My graduate studies prepared me by teaching me the importance of providing compassion and understanding to the individuals we work with and that everyone has a story that is important for them and they want to be heard and understood."
Brenda has always worked in some type of counseling and mentoring capacity. She shares it was a long journey for her to obtain her Masters degree; she feels it is so important, and a personal calling for her.
Brenda says working in the Adoption Support and Preservation Program has been a "wonderful wonderful experience," adding that it's helped her to not only value family much more, but also to see how family and environment shape who we are and what we become. Brenda says the wisdom and nurturing from supervisors and coworkers has been crucial to her success.
One of the most rewarding parts of the job for Brenda is "to see a kid's face light up when they really start to understand what you are trying to teach them. Kids are so resilient and willing to learn." She enjoys seeing clients and families' capacity to change.
During Brenda's time in the Adoption Support and Preservation Program, she has developed and facilitates a Transracial Adoption Support Group for families. She saw the need for this type of group when she first started working in the ASAP program; she felt it would benefit parents to have a place for education and support, to help them talk about race and identity with their children. In the group, parents learn about strategies to support their children's healthy identity development, and learn about the importance of children having positive role models who look like them.
Brenda shares she learned a lot in preparing and facilitating the group, and feels the group was a success, as parents made connections and learned how to better support their children.