Good News: July 6, 2018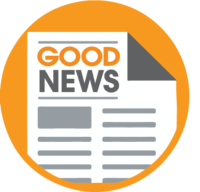 Welcome to Good News! In this space we feature positive stories of community impact and development, relevant to the areas Metropolitan serves or the programs we offer.
Residents cultivate job prospects at new urban farm in North Lawndale
Chicago Sun-Times
The Farm on Ogden is a collaborative project between the Chicago Botanic Garden and the Lawndale Christian Health Center promoting healthy food habits in the North Lawndale neighborhood.
Summit of Hope offers resources to former convicts
Austin Talks
A Summit of Hope in Austin, a resource fair for former convicts hosted by the Illinois Department of Corrections, aims to reduce recidivism in an area where 1 in 50 residents is on parole.
Chicago's Instituto Del Progreso To Start Nursing College
WBEZ
Instituto Del Progreso Latino announced plans to start a two-year school for nursing, an acute shortage area in a state especially in need of bilingual nurses. Instituto is approved to offer six degrees by the Illinois Department of Higher Education.
How this Chicago special ed teacher is combating "compassion fatigue" and restoring the fun
Chalkbeat Chicago
"By asking questions rather than telling about information I already know, I am able to make more educated decisions on my delivery and influence others at their own pace." – Lisa Caputo Love, learning behavior specialist at Hawthorne Scholastic Academy
Entrepreneur follows talents
Beverly Review
Aaliyah, 14, fell in love with art when she was a toddler, and she has turned that passion into an emerging business. Her business, called PeanutBuddarArt, offers backpacks, lunchboxes, notebooks and other accessories that feature characters Merrick has drawn and colored.