Curious about Census takers in your neighborhood?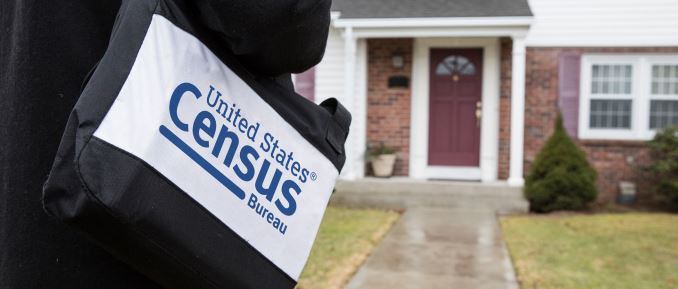 This week census takers have begun interviewing households that have yet to respond to the 2020 Census. Census takers are hired from the area they serve, and their goal is to help count everyone in the community.
Health and safety:
The Census Bureau has provided face masks to every census taker and mandated that all census takers wear one.
If possible, they will conduct the interview outside a home in an open, well-ventilated space.
If a census taker comes to the door:
Be sure to check for a U.S. Census Bureau photo ID badge with a Department of Commerce watermark and an expiration date.
A legitimate census taker will never solicit money or donations, ask you to support a political party, threaten jail time, or ask for sensitive information such as your social security number, bank account or credit card numbers.
What to expect from the interview:
The interview is quick and easy.
The census taker will ask the household the 2020 Census questions and enter the answers in their secure Census Bureau phone.
They will ask a few questions like name, age, race, and sex.
They will NOT ask questions regarding Social Security numbers, bank information, or citizenship status.
Learn more about the Census Bureau's process for visiting households that haven't responded
Remember, even after census takers begin visiting your area, you can still respond online at 2020census.gov, by phone at 844-330-2020, or by mail until October 31. Households can respond online or by phone in one of 13 languages! Find assistance on how to respond in 59+ languages