Calumet's clinical social workers are committed to working toward their licensure!
Our Calumet Center's clinical social workers are dedicated to working towards licensure!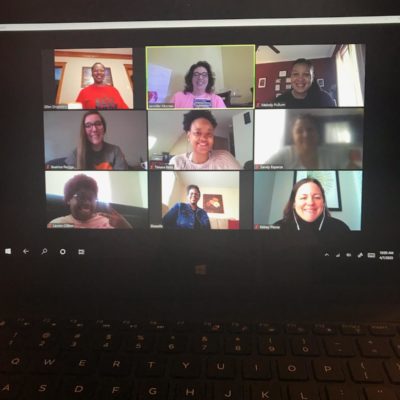 Over the past year, social work staff from the Calumet Center have participated in group supervision to ensure they are receiving the clinical supervision hours to take the LCSW (Licensed Clinical Social Worker) exam.
Not to be deterred by working remotely, this group recently moved their meetings to Zoom.
Program Director Jennifer McCraw shares, "this dedicated group meets twice a month and reviews cases, discusses difficult situations, and has been reviewing the social work code of ethics and how it informs our practice. Work must go on!"