Calumet Annual Meeting honors the Center's community
"My personal progress has helped me to resolve my problems in a way that doesn't affect others. I can concentrate better, and little by little, decrease my anxiety." – Metropolitan Calumet client
Metropolitan Calumet's Annual Meeting celebrated the people who empower the Center, and by extension, the children and families we serve.
One such person is Rosemoor native Honorable Adrienne Davis, Judge in the First Municipal District of the Circuit Court of Cook County, a proud graduate of the Chicago Public Schools system, and a longtime supporter of our Calumet community. Judge Davis, also an adjunct law professor, is an active mentor and advisor to young people. We were honored for Judge Davis to induct the new Calumet Community Board members.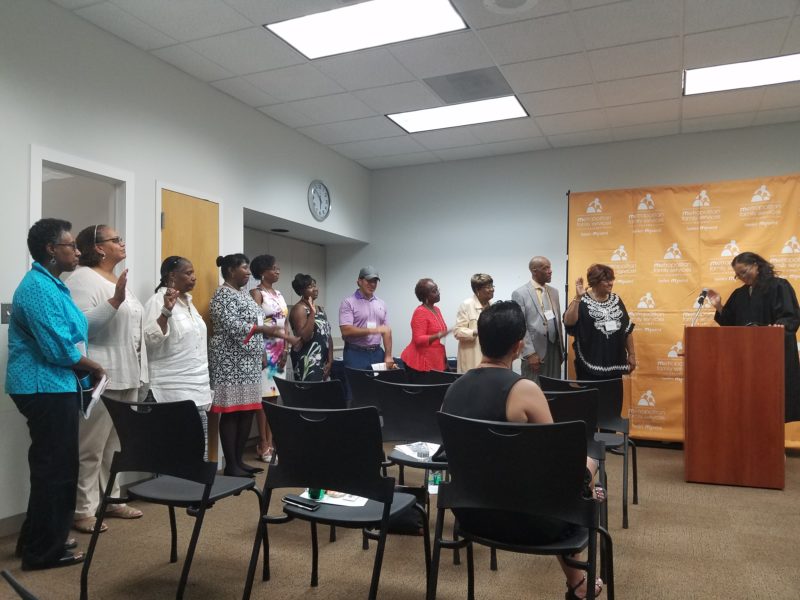 HONORING OUR COMMUNITY
Community Service Award: Edmund Scott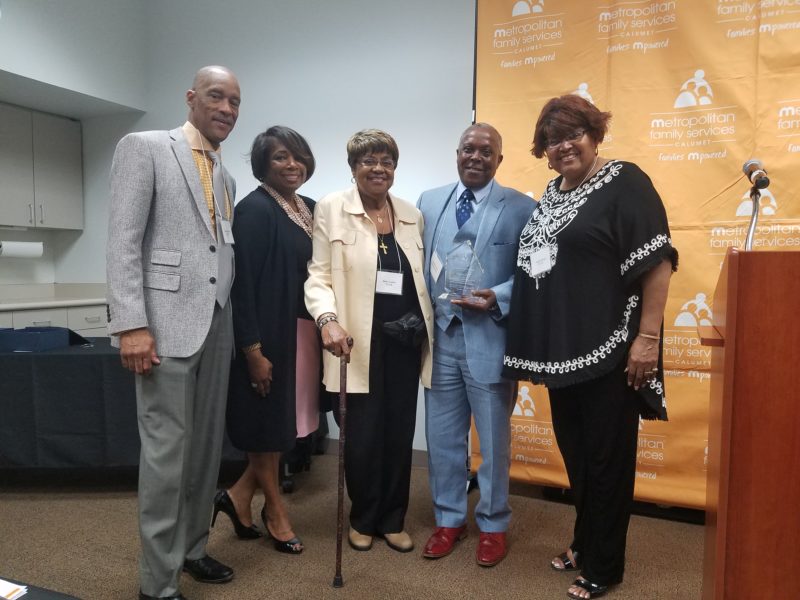 The sole proprietor of Scott Enterprise, Edmund Scott has successfully provided services such as casualty insurance, income tax preparation, notary public services, and real estate sales to the Roseland community.
Partnership Award: Bernadette Williams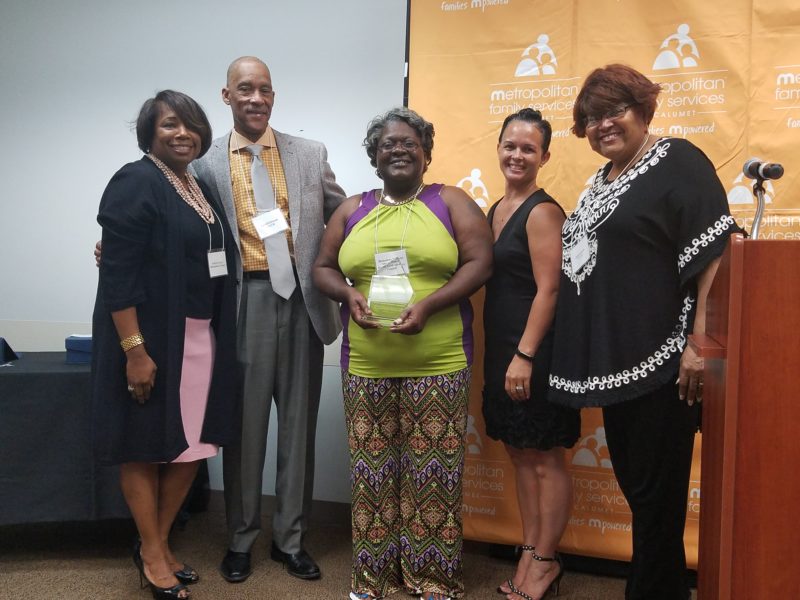 Bernadette Williams, President of the Local Advisory Council of Altgeld-Murray Homes, is a tireless advocate for the residents at Altgeld-Murray Homes. Our Calumet Center, as the social service provider for the residents, has collaborated closely with Bernadette on initiatives including the FamilyWorks and Jobs Plus programs.
Special Recognition Award: Allison Perkins-Caldwell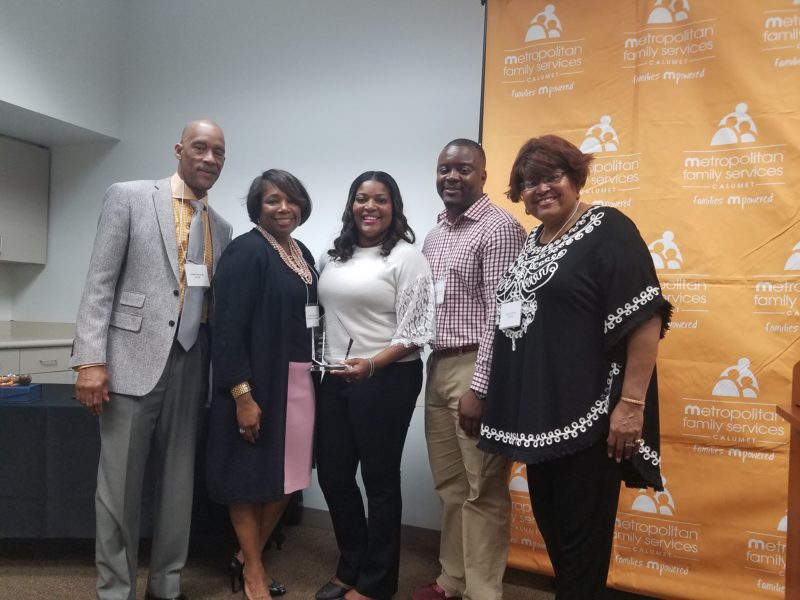 Whether offering subsidized employment opportunities at Allison's Infant & Toddler Center, or partnering on our Workforce Innovation and Opportunity Act initiative, or hiring our young people in positions for her Edible Arrangements venture, Allison Perkins-Caldwell's commitment to the Metropolitan Calumet community is evident.
YEARS OF SERVICE AWARDS
5 years: Sonja Brisard, Eric Thompson, Cheryl Freeman Smith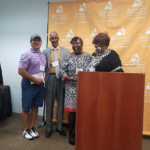 15 years: Ledall Edwards, Jorge Farr-Aguilar, Tanya Terry-Cobbin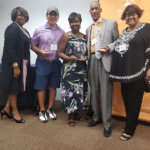 We were pleased to welcome our new board officers – co-chairs Eric Thompson and Jorge Farr-Aguilar, and Vice Chair Jennie Betton – and thank our past officers – co-chairs Ledall Edwards and Ruby Larkin – for their commitment to the board.
Called the "Miracle on 103rd Street," Metropolitan Family Services Calumet Center has been serving families on Chicago's far South Side since 1955, with programs ranging from youth leadership and economic development to senior care and violence intervention. Metropolitan Calumet is part of Metropolitan Family Services, which has been empowering Chicago-area families to reach their greatest potential and positively impact their communities since 1857. Learn more about Metropolitan Calumet