Volunteer days help beautify FSS of MFSD
At Family Shelter Service of Metropolitan Family Services DuPage (FSS of MFSD), a welcoming environment helps the domestic violence survivors we serve feel safe and supported during a turbulent time in their families' lives.
When volunteers come in to beautify our space, the additional hands-on help enables us not only to welcome clients to a well-tended shelter and yard area, but also to redirect our maintenance funds toward the vital supportive programs we provide.
FSS of MFSD hosted two volunteer groups recently, and thanks to their efforts, our space is looking fresher than ever, inside and out.
During Comcast Cares Day, 20 volunteers weeded, trimmed, and planted, transforming our outdoor space. Special thanks to organizer Dave Deetjen and DuPage Community Board member Reji Tharakan for leading this project!
Comcast Cares Day is Comcast NBCUniversal's signature celebration of service; employees volunteer across the Greater Chicago Region on projects to help strengthen communities where Comcast customers and employees live and work.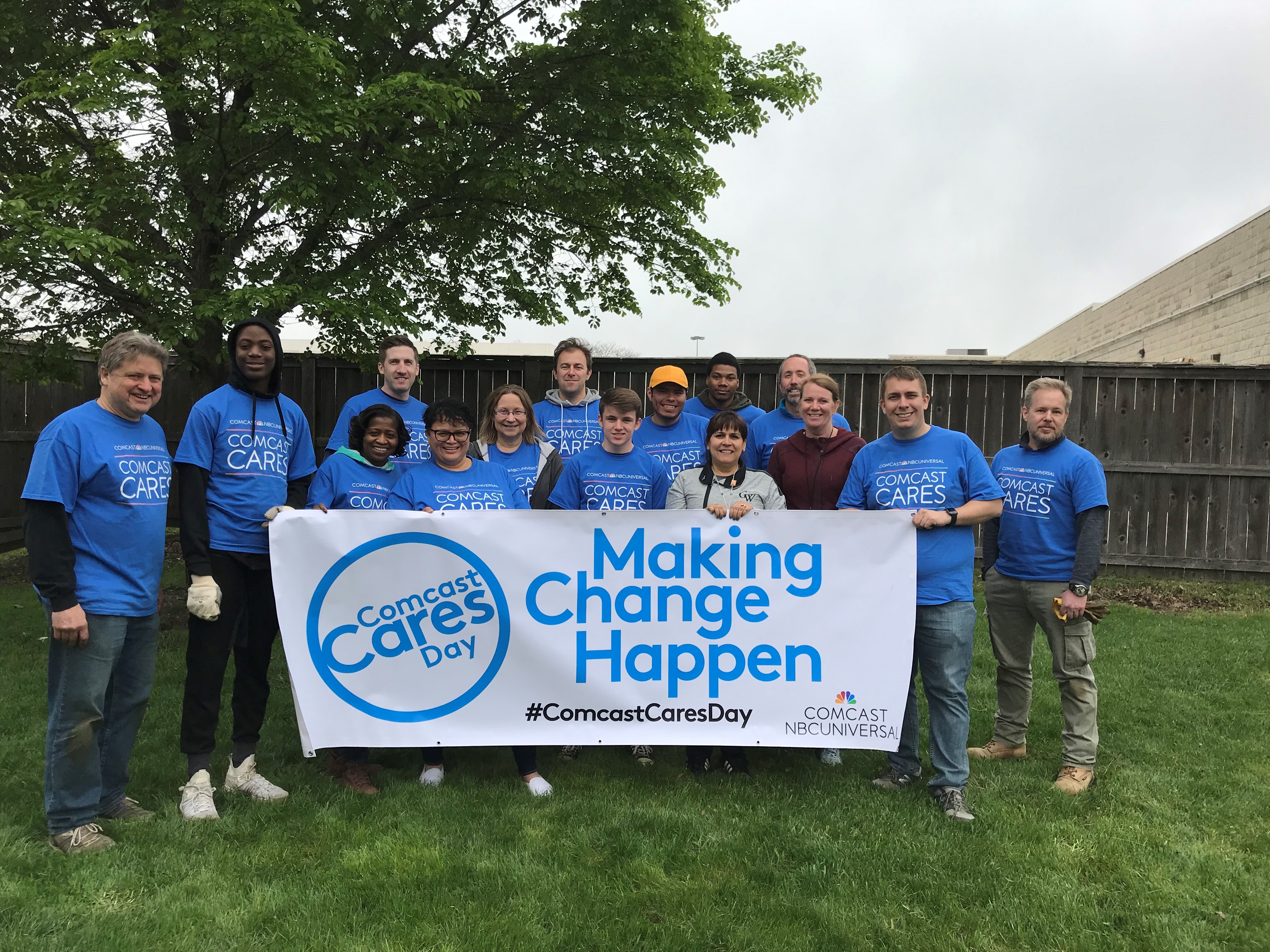 Nicor Gas employees spent their Annual Volunteer Day brightening the FSS of MFSD space with a fresh coat of paint!
As part of a company-wide initiative, volunteers partnered with community organizations in Nicor's service area to complete projects designed to contribute to the well-being of our communities. Thank you to the 14 employees who chose to spend their day with Family Shelter Service of Metropolitan Family Services DuPage!