Spotlight On: the Older Caregivers Project
Metropolitan's Older Caregivers Project helps older caregivers plan for children's long term care. It aids families in establishing a stronger support system through case management and linkages to community resources, ensures the well-being and safety of the children and caregivers, and provides a recommendation regarding the living arrangements for the children.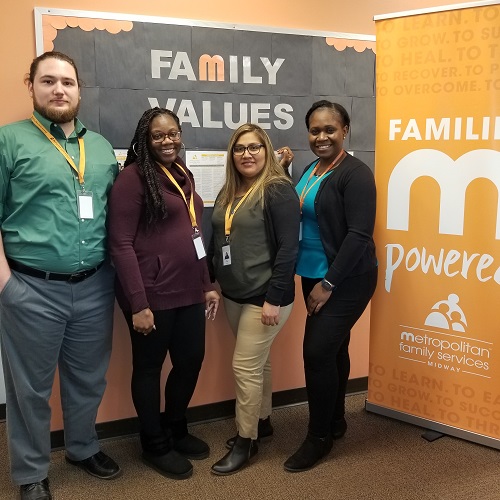 Serving seniors who are actively parenting minors 18 years old and under, the program works with caseworkers, therapists, judges, teachers, Guardian Ad Litem (or GAL, the child's appointed attorney) to identify caregivers who are a fit for the program; sometimes, the caregivers themselves reach out.
Program Supervisor Jessica Brumfield and her staff first assess the family's strengths and any areas of concern. Thoroughly gathering this information allows them to make a recommendation regarding the long-term care of the children, as well as provide referrals to any additional community resources that could help address their needs.
A Senior Specialist looks at the caregiver's social history, finances,  medical conditions and social supports like family, friends, or faith groups. A Child Welfare Specialist learns about the child's academic and home life, their relationship with their caregiver, and their progress in areas like therapy.
"The OCP assessment is designed to address concerns but also identify strengths in order to stabilize a placement," says Jessica. This may or may not mean finding an alternate place for the child to live permanently.
The process can take anywhere from three months to 16 months, but regardless of when the program staff complete their recommendation, they maintain their relationship with the family for three months to offer an additional support.