Spotlight On: Bowen High School, Southeast Community Schools Partner
"Were it not for the Community School programs at Bowen, some of our students wouldn't be here, and we know for a fact some of our graduates wouldn't have graduated were it not for the Community School Programs at Bowen."
– Bowen High School Principal Priscilla Horton
Metropolitan Southeast Chicago Community Schools partner Bowen High School empowers students through access to new opportunities and potential career paths they might not otherwise receive. Read on to see our students in action in the Barber Shop, Beauty Shop, and Studio Recording programs.
Join Metropolitan Southeast Chicago to celebrate its 30th Anniversary on July 26! The event will benefit the center's Community Schools program, including Bowen High School. Learn more here.
Barber Shop
In the Barber Shop program, young gentlemen learn professionalism and business etiquette, and skills necessary to provide grooming to a diverse customer base, as they engage with the community around them.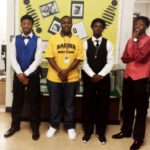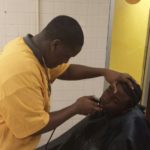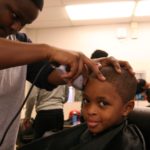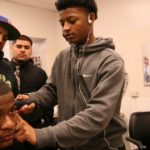 Beauty Shop
The Beauty Shop introduces ladies to braiding and hair care techniques as well as skin care, from the art of makeup application to the overall foundations of cosmetology. Preparing the young women in the program for personal growth through learning interactive client management, creating a sense of sisterhood, building pride and professionalism, and gaining self-confidence and accomplishment.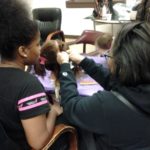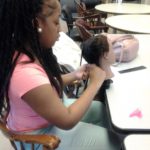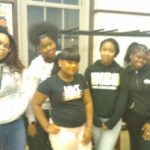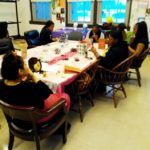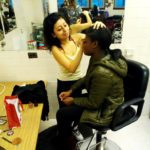 Studio Recording
The singers, rappers, poets, and producers of the future meet to record their own music and perform on stage with other schools. They receive coaching and insight on the recording industry throughout the process from Beyond Limits Media Group, a recording program dedicated to empowering artists and cultivating creativity in Chicago students.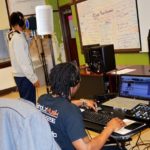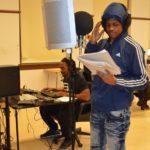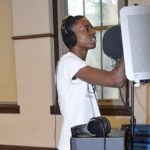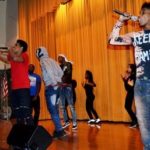 About Community Schools
Community Schools operate during non-school hours and expand positive choices and opportunities for youth while achieving academic success. Tutoring, homework help, recreation, life skills, cultural opportunities, and case management services are included.