Rita Lopez Brosnan named Executive Director of Metropolitan Family Services DuPage
WHEATON, ILL. – DuPage County resident Rita Lopez Brosnan has been named the new Executive Director of Metropolitan Family Services DuPage Center, located in Wheaton. Previously the Executive Director of Metropolitan's Southwest Center and Southeast Chicago Center, Lopez Brosnan officially assumed her position on March 1 but continues to aid in the transition during the search for her replacement.
Lopez Brosnan brings extensive knowledge of both early childhood education and behavioral health to her new role leading Metropolitan's DuPage Center, which last year served 13,115 clients in the 33 communities of DuPage County including Wheaton, Elmhurst, Naperville and Woodridge.
"Rita is an innovative leader and a strategic thinker," said Metropolitan's Chief Operations Officer, Theresa Nihill. "It is with excitement and confidence that I can share she will be a natural fit in the DuPage Executive Director position."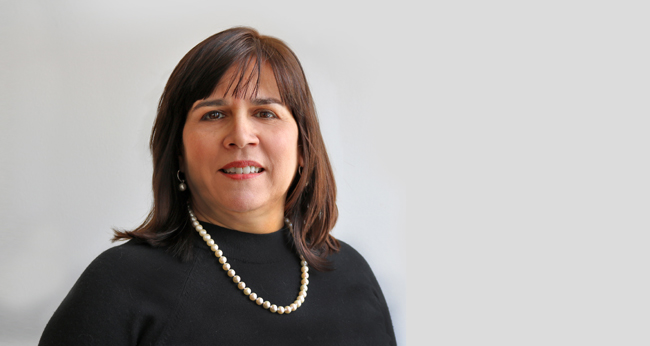 Lopez Brosnan joined Metropolitan Family Services in 2016 as the Executive Director (ED) of the Southwest Center in Palos Hills, Ill., and in July of 2017, also assumed the ED of our Southeast Center in Chicago. Her work at both centers extended beyond improving morale, increasing productivity and accountability, and building a cohesive team. Lopez Brosnan brought new programming to the Blue Island, Ill. community; she partnered with the local school district on an Early Childhood Education program, and worked with a fellow Metropolitan Executive Director on a workforce development program. Additionally, she developed new ideas for supporting mental health clinicians to improve billable services, and recruited new board members to develop a community board.
A licensed clinical professional counselor, Lopez Brosnan has her certification in providing services to victims of rape and sexual assault, and is a certified trainer in ASIST (Applied Suicide Intervention Skills). She has experience working in the child welfare system, and in developing and implementing an integrated healthcare initiative bringing primary care into a behavioral health setting. At the DuPage County Health Department, she worked with children and adolescents, and as Supervisor of Crisis Services was involved in the rollout of electronic health records and in several change management projects.
Prior to earning her graduate degree in behavioral health and human services, Lopez Brosnan was an early childhood educator in bilingual classrooms for the Wheaton/Warrenville School District focusing on language development in young children.
Lopez Brosnan, a longtime DuPage resident, currently resides in Glen Ellyn, Ill. with her husband and three children.  Rita has been very involved in the DuPage community; serving on a number of Boards of Directors, developing close relationships with a number of school district superintendents, and leading fundraising projects for schools and other non-profits.
About Metropolitan Family Services DuPage Center
Metropolitan Family Services DuPage Center provides support to vulnerable families who have had nowhere to turn, helping them restore balance in their lives since 1930 with services including counseling, youth mentoring and family self-sufficiency. Metropolitan DuPage is part of Metropolitan Family Services, which has been empowering Chicago-area families to reach their greatest potential and positively impact their communities since 1857. Learn more at www.metrofamily.org