Peek inside Metropolitan's Community School program at Kennedy High School!
Community Schools operate during non-school hours and expand positive choices and opportunities for youth while achieving academic success. Tutoring, homework help, recreation, life skills, cultural opportunities, and case management services are included.
Emily Hendricks, Resource Coordinator for Kennedy High School, shares a few photos of the students and families involved with our Kennedy Community School programs in action: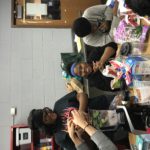 Students are experimenting with healthy smoothie recipes in the Master Cooks of Kennedy Club!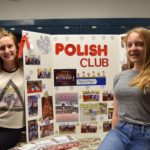 At Kennedy's after-school program fair, the Polish Club recruits members by sharing some of the projects they work on throughout the year, from a gardening initiative to a Polish holiday celebration and a trip to Medieval Times!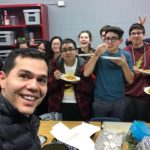 The Master Cooks of Kennedy taste one of their latest creations, a southwestern quinoa salad!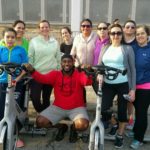 Parents and community members get fit and have fun at Kennedy's weekly spin classes!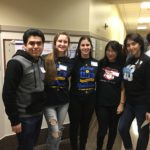 Kennedy's Drama Club had the opportunity to attend a Theater Festival at Loyola University this winter, where they performed monologues and attended workshops to hone their acting skills!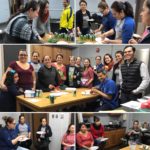 Parents and community members learn about nutrition, cooking, and wellness at Kennedy's weekly Clean Eating Academy classes! This program is taught by certified health coach Jaime Pena.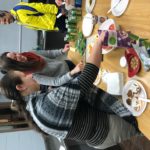 Kennedy's RC Emily Hendricks serves up a healthy apple, nut butter, and coconut snack at Kennedy's Clean Eating Academy class.