Legal Aid Society's Dana Harbaugh speaks on a public interest law panel for postgraduates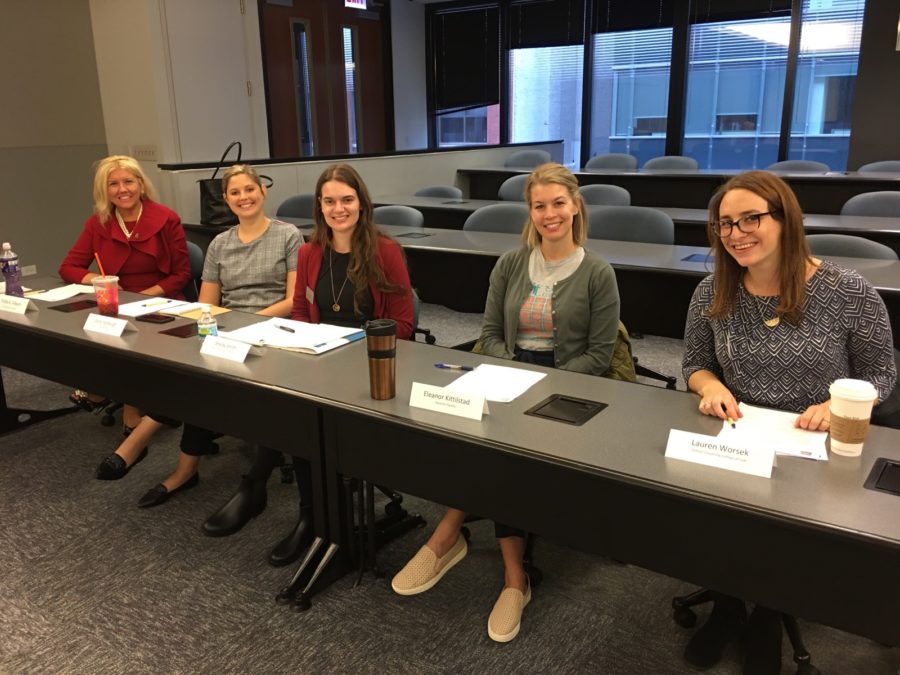 The Legal Aid Society's own Dana Harbaugh, Pro Bono Program Coordinator (second from left), joined a Public Interest Law Initiative (PILI) panel on how post-graduates can strengthen their applications for public interest law organizations.
"All panelists agreed that passion for public interest is the most important element in being a successful internship candidate," Dana says. "If you care about legal aid, we can teach you the substantive law to go with it."
The panelists, including Dana and professionals from PILI, Equip For Equality, and DePaul University College of Law, shared information on post-graduate opportunities in public interest law and how to stand out in a pool of applicants, as well as suggestions on making the most of opportunities once they're secured.