LAS staff presents at on Labor Exploitation at Human Trafficking Task Force conference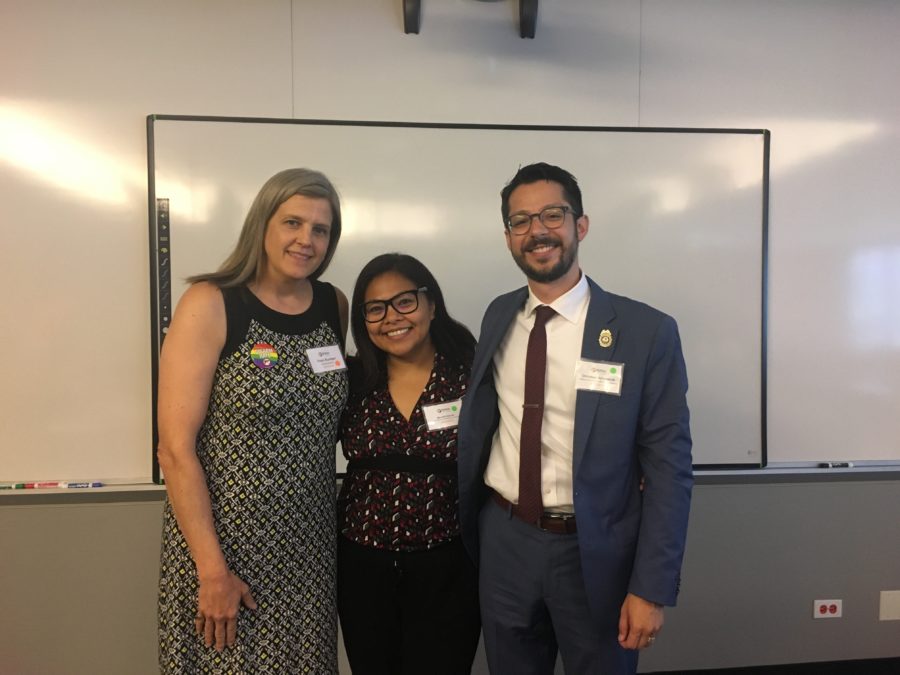 The Legal Aid Society's Outreach Coordinator, Micaela Garrido, recently presented at the Cook County Human Trafficking Task Force's 2019 Conference alongside Christian Arizmendi, Assistant Attorney General in the Workplace Rights Bureau, and Traci Kurtzer of Northwestern's Feinberg School of Medicine.
"From Labor Exploitation to Trafficking: A Review of Victimization in the Healthcare Workforce" explored the intersection of health care and human trafficking. The presentation included reviewing past cases of human trafficking in healthcare workers, distinguishing between labor exploitation and human trafficking, and exploring how elements of the healthcare industry may create opportunities for exploitation.
Learn more about the Cook County Human Trafficking Task Force, of which the Legal Aid Society is a member: www.cookcountytaskforce.org