KeHe Distributors shares the joy of the season by underwriting and volunteering at FSS of MFSD's Family Nights
The last Family Shelter Service of Metropolitan Family Services DuPage (FSS of MFSD) Family Night of the year featured a Whoville-themed Santa's Workshop!
FSS of MFSD created Family Nights as an extension of the Parents and Kids group in an effort to enhance the parent-child relationship while enjoying time together.
Naperville-based KeHe Distributors made our hearts grow three sizes this holiday season by not only underwriting the cost for our Family Nights throughout the year, but also encouraging lots of volunteers to bring joy to the families and give them a moment of fun.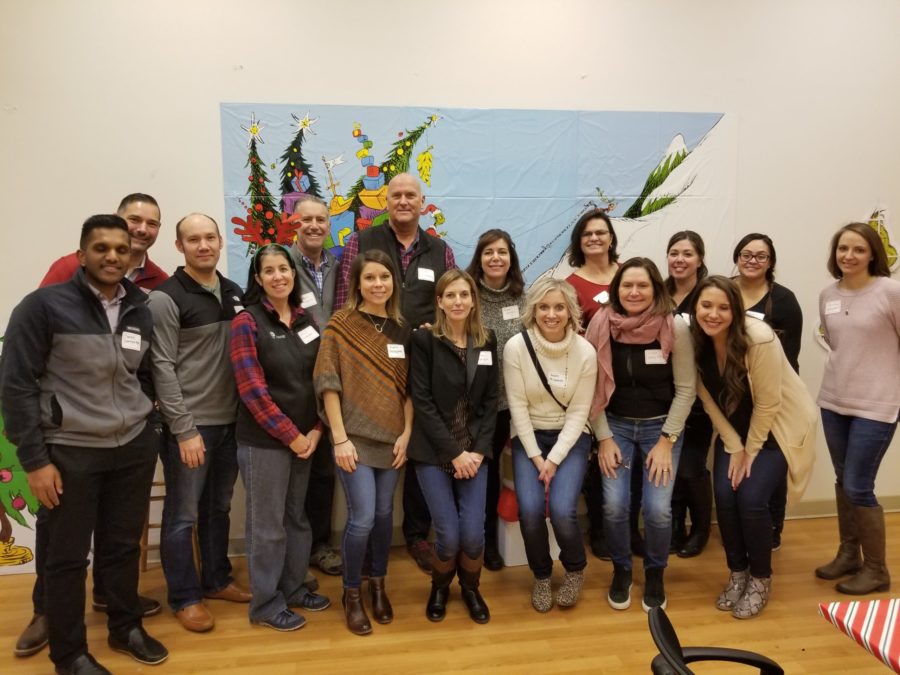 The original concept for Family Night was centered on the need for uniting parents and children during the holiday season. Clients felt guilt and sadness due to a lack of time spent with their children around the holidays as a result of sharing the children between parents for custodial reasons.
In recent years, Family Night has evolved to continue to promote unification and healing of parent and child relations, and recreate those moments they are missing. Through education and interactive activities, parents are given the opportunity to bond with their child in a safe, positive environment.
The Naperville-based KeHE Distributors, LLC distributes natural and organic, specialty, and fresh food products to natural food stores, chain grocery stores, independent grocery stores, and other specialty product retailers
In addition to Family Nights, KeHE – through the KeHe Cares Foundation – has also supported the new playground and the half basketball court at FSS of MFSD's shelter location. 
Thank you to Jennifer Ricks, Senior Vice President of People Operations, and all our friends at KeHe!