All domestic abuse services – including assistance with orders of protection and our Domestic Violence Hotline – are open and will remain open!


Please call the 24/7 hotline at (630) 469-5650 to get help.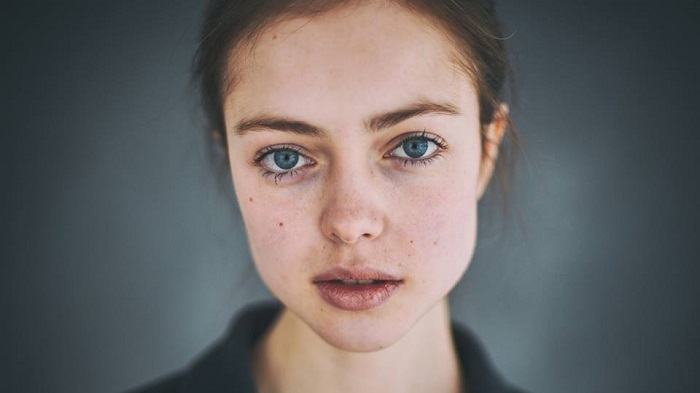 Change and save lives with your contribution to Family Shelter Service of Metropolitan Family Services DuPage.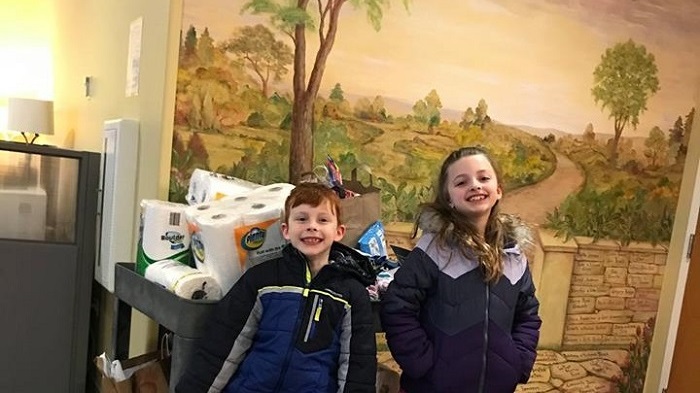 Change and save lives with your involvement with Family Shelter Service of Metropolitan Family Services DuPage.
Make a Difference Today
Your gift will help ensure that there are shelters for families escaping violence, hotlines for crime victims, research based programs for abused children and youth, and many other crucial services when victims urgently need them. Whether you are a longtime supporter of Family Shelter Service of Metropolitan Family Services DuPage, or you are giving for the first time, we appreciate your financial support on behalf of the families and communities we serve.
Answer the Call: Monthly Giving
Every day in DuPage County, women seek help to escape situations of domestic abuse. Each year, lives are lost because women were not able to access the help they needed to leave a violent situation.
You can help us change that.
By sponsoring the 24/7 Hotline, your donation will ensure that there is someone waiting to answer the call and connect victims of domestic violence to the services that will help them out of an abusive situation. You will ensure that some of the most vulnerable people in your community are able to get the life-saving help they need.
Every day, we rely on your support for funding the 24/7 Hotline.
Each call costs an average of $29.00
The 24/7 Hotline provides:
A compassionate ear to listen without judgment
Support to leave an abusive situation
An experienced advocate to build a safety plan
Access to resources within DuPage County that can help connect victims to other services
Arrangements for temporary shelter to escape an abusive partner
Every day dozens of women bravely pick up the phone and ask for help.
The phone is ringing. Will you answer the call?
Planned Giving
When you make a planned gift to Family Shelter Service of Metropolitan Family Services through your will, living trust or estate plan, you can have the satisfaction of knowing that you are making a difference in the lives of countless individuals who are seeking a life free of domestic abuse. And your contribution will help to support the programs and services of FSS of MFSD well into the future — creating a revenue source that can act as a buffer against the volatility of support provided through governmental and other organizations. In short, your gift will create a legacy that helps to ensure that our important work continues beyond your lifetime.
Benefits of a planned or lifetime gift
Potential savings on income or estate taxes
Eliminating capital gains on appreciated assets, such as real estate or securities
While many gifts to Family Shelter Service of Metropolitan Family Services DuPage are made in the form of cash or securities, other types of gifts can be made, including:
Bequests may provide substantial tax benefits to the donor's estate.
Name Family Shelter Service of Metropolitan Family Services DuPage as a direct beneficiary of all or a portion of an IRA.
Assigning a life insurance policy to FSS of MFSD is a practical way of making a significant contribution, whether or not the policy is paid up, partially paid or new. Tax benefits depend on policy status at the time of the gift.
Appreciated Securities: You may deduct the current market value of the securities as a charitable contribution, thus avoiding capital gains tax on the appreciation.
Charitable Trusts:

With a Charitable Remainder Trust, you would transfer assets to a trust and arrange for your beneficiaries to receive a portion of the market value of these assets each year. When the trust ends, the remaining assets are transferred to FSS of MFSD.
Through a Charitable Lead Trust, you also set assets aside. In this case, however, the trust makes annual payments to FSS of MFSD. When the trust ends, the remaining principal goes to your designated beneficiaries, often with significant tax savings. In addition, there are no capital gains taxes on the assets that you donate or pass along to your heirs through the trust.
Talk to Us
We encourage you or your professional advisor to contact FSS of MFSD to discuss planning a gift that meets your philanthropic goals and expresses your generosity and caring.
In-Kind Giving
Donate to our Resale Shops
Got stuff? We welcome you to bring your gently used clothing, dishes, housewares, linens, jewelry, accessories and other miscellaneous items to our two Second Chance Resale Shops. Your donation will generate revenue to support our programs. In addition, our clients can shop at no charge to replace the items they have had to leave behind. Store sales go to support Family Shelter Service of Metropolitan Family Services DuPage programs for victims of domestic abuse.
Donate your old cell phone to support the critical programs of Family Shelter Service of Metropolitan Family Services DuPage and help our environment at the same time. You may drop off your used cell phones at either of the Second Chance Resale Shops in Naperville and Westmont.
Fundraise for FSS of MFSD
Help families in need through your holiday party, your marathon race, or women's club at church. For more information on how your personal special event can benefit Family Shelter Service of Metropolitan Family Services DuPage, please contact:
Mary Beth Glenn
Email: GlennMB@metrofamily.org
Ways You Can Help
Volunteers make a difference! Click each volunteer position below to read a description.
Work our Resale Shop
Volunteer as a Group
Volunteer at the International Housewares Show
Volunteer at the Family Shelter Service Housewares Sale
Other Volunteer Opportunities
Steps to Becoming a Volunteer
1. Complete the Volunteer Application
2. Our Volunteer Coordinator will contact you
Volunteer Coordinator Julia Forte will follow up with the required additional forms once you've completed the volunteer application.
3. Complete the 40-Hour Domestic Violence Training
The State of Illinois requires that anyone working in direct contact with victims of domestic violence or their confidential information must complete an approved 40-hour training program. Volunteer positions which require 40-hour training are noted on each position description.
What to Expect
Volunteers are valuable resources to the agency, our staff and our clients. It is our goal that volunteers will be:
trusted and respected as people who make unique contributions;
given sound guidance and direction by staff and senior volunteers;
provided orientation, training, support, supervision and evaluation.
Violence in the home strikes at the heart of our community – our families. However, with intervention, the cycle of abuse can be broken. Volunteers truly make a difference in the lives of victims of domestic abuse and their children. We hope you will join the volunteer community at Family Shelter Service of Metropolitan Family Services DuPage as we continue to offer help and hope to those affected by domestic violence.
Who to Contact
As you go through the process of becoming a volunteer at Family Shelter Service of Metropolitan Family Services DuPage, our Volunteer Coordinator is available to answer questions or help with any aspect of becoming a volunteer:
Julia Forte, Volunteer Coordinator
Email: ForteJ@metrofamily.org
40-hour Domestic Violence Training
Domestic violence is a complex issue that affects one out of three women in her lifetime. The Illinois Coalition Against Domestic Violence (ICADV) therefore requires that all domestic violence staff, interns and volunteers who wish to provide direct services to victims complete a minimum of 40 hours of training.
FSS of MFSD offers ICADV-approved domestic violence trainings, which are open to professionals and community members.
No matter what your reason for attending this training, you will find it to be a life-altering education experience, and the knowledge you gain will enable you to advocate in your community on behalf of all victims.
HOW TO PARTICIPATE IN A TRAINING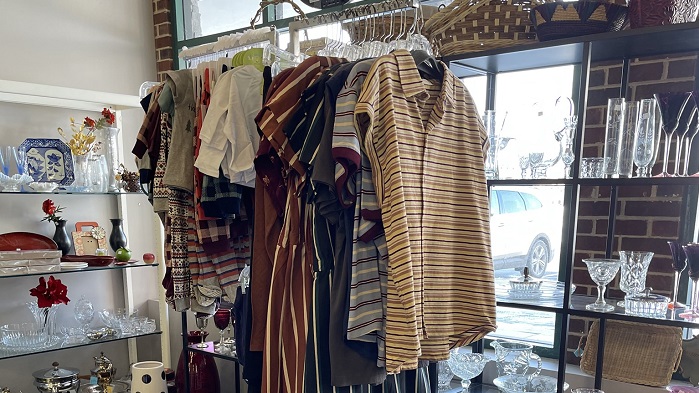 The FSS of MFSD Resale Shop supports our mission to provide "help and hope" to survivors of domestic violence in DuPage County.
The Resale Shop in Naperville is open! Learn about our safety measures
Learn how our resale shops support our mission
The Resale Shop, located in Naperville, creates an additional source of income to help Family Shelter Service of Metropolitan Family Services DuPage.
Our shop also provides our clients and their families an opportunity to replenish their wardrobes and households with gently used items, free of charge.
And, FSS of MFSD Resale Shop gives you an opportunity to save lots of money while creating a unique personal style!
Naperville Location
Tuesdays through Saturdays:
10:00 AM – 4:00 PM

Sundays and Mondays: Closed
Donation Hours
Tuesdays through Saturdays:
10:00 AM – 3:00 PM
*by appointment
Phone
Westmont Location to close permanently October 30, 2020
Due to severe financial constraints, the decision has been made to permanently close the Family Shelter Service of Metropolitan Family Services DuPage (FSSD) Resale Shop located in Westmont, Ill., effective October 30, 2020.
More about the DuPage Gala
Leadership and community shined through during this special evening highlighting Early Learning. A conversation among peer leader parents and staff, moderated by ABC7 Chicago anchor and DuPage-area parent Alan Krashesky, showcased the impact of our services on children and their families.
---
Family Shelter Service of Metropolitan Family Services DuPage
605 E Roosevelt Rd, Wheaton, Illinois 60187
Tel: 630-221-8290 | Fax: 630-221-8098