Staff Superheroes: SmartCare Team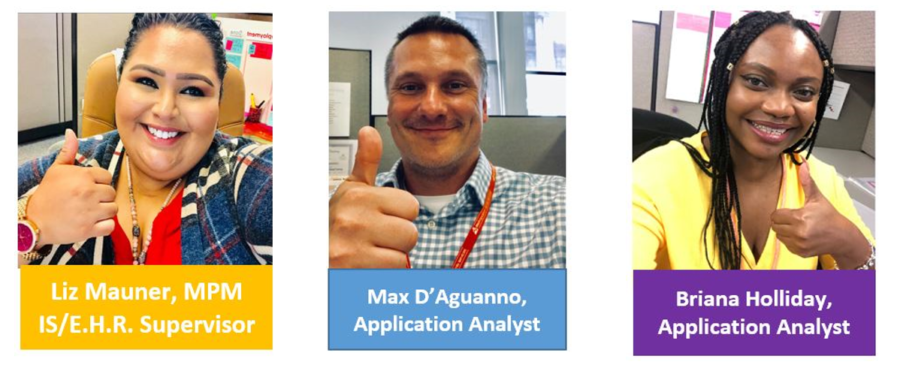 Our SmartCare (Electronic Health Records) team is spreading positivity and working to creatively adapt during COVID-19 in order to keep supporting Metropolitan's staff!
Program Supervisor Liz Mauner shares what her team has been up to so far:
We all opened Twitter accounts over the weekend and shared the news for support from Senators Durbin and Duckworth to fund non-profits during COVID-19 (#Relief4Charities)
We shared information with colleagues via text to relay the urgency for support. This helped create more tweets.
Our team has been hosting more SmartCare training webinars to allow staff the option to stay engaged and learning while we all continue to balance new working from home routines agency-wide.
Our team has expanded our SmartCare support responsibilities to help out the Information Systems department with continually growing technology needs as more and more staff continue to work remotely agency-wide. This has helped us meet the increase in demand for remote help.
Our team is also staying on top of meeting deadlines and making sure staff receive access to the tools they need, and to prepare, SmartCare team is hosting interactive group WebEx trainings for practice.
Our team has had scheduled daily or every other day check-in calls to stay in touch since we working remotely. This is how we keep in contact and stay on task with meeting staff needs and achieving project milestones.
Our team has taken the time to connect with each other via LinkedIn and recognized each other's efforts in posting shoutouts to each hopes of motivating each other in team spirit.