Zoom yoga helps Southeast Chicago staff connect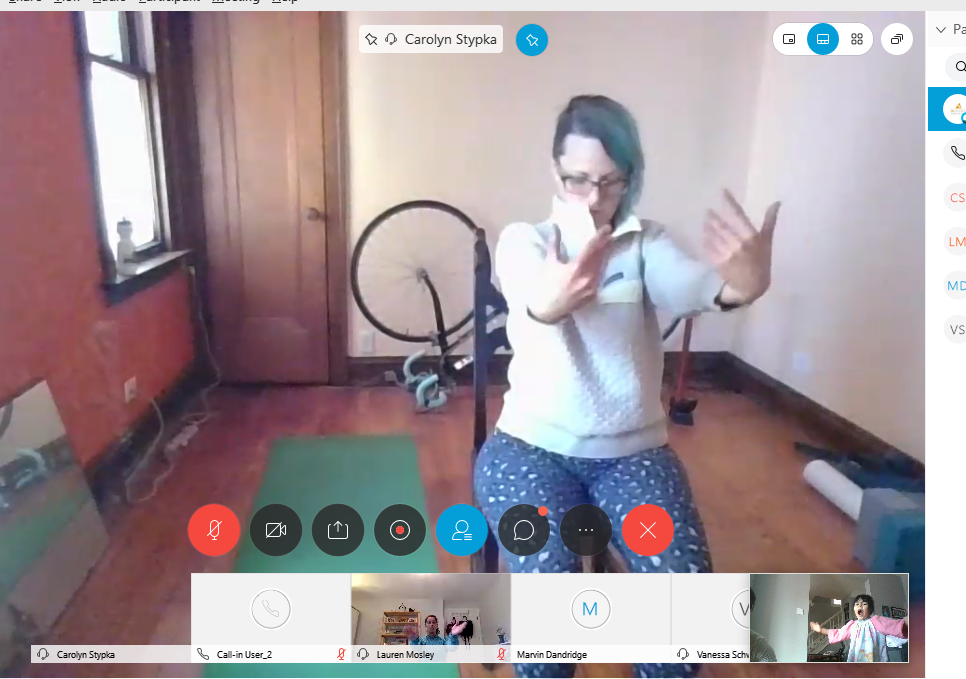 Carolyn Stypka, a certified yoga instructor and a social worker in the Child & Adolescent Mental Health program at our Southeast Chicago Center, has been co-leading yoga sessions for clients since May of 2019. Now, the entire Southeast Chicago staff is benefiting!
Yoga is just one of the activities staff have been sharing with each other over weekly Zoom get-togethers. Executive Director Vanessa Schwartz asked her staff what talents or skills they'd like to share, and the group responded with ideas from visual art to music instruction and beyond.
"The intent is to have a time where the SEC team can connect, especially across programs, since our remote work has lead us to mostly interact among our teams," shares Katlynn Bush, a Senior Clinical Program Supervisor.
"When we are in office, staff from across teams often spend time together having a meal or just chatting in the lounge and catching up.  We are trying to use the weekly hangouts to check in with each other and reduce the isolative part of working from home and social distancing in general."