Women's History Month: Celebrating Jane Addams
In honor of Women's History Month, we're celebrating some of the incredible women across Metropolitan Family Services' programs and history.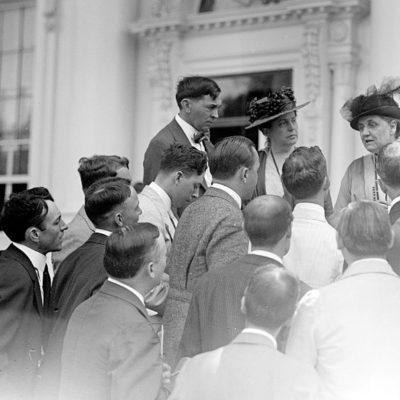 Jane Addams, progressive social reformer and activist, spent her lifetime helping the underserved populations of Chicago, with lasting impact across the United States. Through Hull House, Addams spurred the settlement movement in the late 19th and early 20th centuries, and developed an array of vital programs based on what the people in her community needed. We can thank Jane Addams for services including kindergarten, day-care for working mothers, job placement and training bureaus, English as a Second Language classes, and community centers.
Did you know Metropolitan Family Services and Jane Addams Hull House have been working together for nearly 100 years? Jane Addams even served as a board member of both Metropolitan Family Services (then known as United Charities) and our Legal Aid Society.
When Hull House closed its doors in January 2012, funders supporting its programs knew that Metropolitan Family Services was the perfect partner to assume the Hull House programming that aligns with Metropolitan's core capabilities and interests.
Explore our new Jane Addams website to learn about:
Additional Sources:
https://www.nwhm.org/education-resources/biographies/jane-addams