Sonny Thatch named Managing Attorney of the Legal Aid Society's CP4P Justice Corps
The Legal Aid Society (LAS) is pleased to announce Sonny R. Thatch II will move into the role of Managing Attorney for CP4P Justice Corps, a new LAS program providing legal services for participants of CP4P (Communities Partnering 4 Peace), the Metropolitan Family Services-convened violence prevention initiative.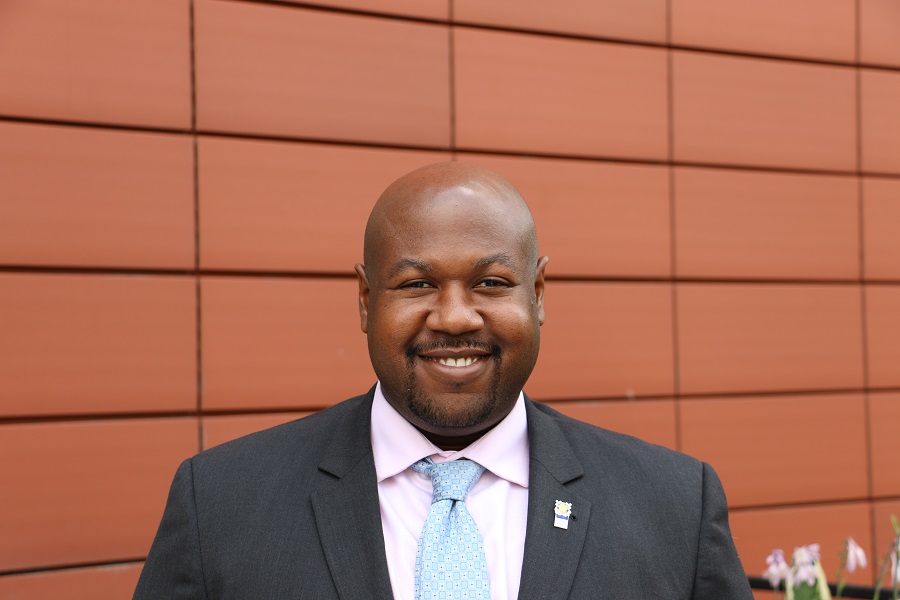 Sonny is a native of the Bronzeville and Auburn Gresham communities on the South Side of Chicago. The systemic challenges facing our neighborhoods is something that Sonny is personally familiar with, having lost family members to gun violence.
Coming from a family that prioritized education and service, Sonny shares he is excited to begin his role as the Managing Attorney of the CP4P Justice Corps Practice Group. "Justice Corps will allow me to continue my hands-on work of making the communities where families like mine call home safer and more prosperous," he says.
Through individualized, neighborhood-based legal services, the CP4P Justice Corps offers justice-involved adults the opportunity to move past the legal issues and barriers holding them back from success. In addition to general legal services, CP4P Justice Corps will offer cannabis expungement services.
ABOUT SONNY
Sonny R. Thatch II began as a Staff Attorney with Legal Aid Society (LAS) in 2017 with the Safe Families Program (SFP). With SFP, Sonny represented victims of domestic violence in petitions to obtain orders of protection in conjunction with criminal charges when the parties have children in common. In addition to SFP, Sonny served as the attorney to the Gerst Family Young Fathers Program where he routinely presented Know Your Rights presentations on Family Law and Criminal Expungement and Sealing; and conducted consultations and brief services for the participants.
Prior to joining LAS, Sonny had a solo practice affiliated with the Chicago Bar Foundation's Justice Entrepreneurs Project and previously clerked at the Domestic Violence Courthouse.
Sonny received his Juris Doctor from The Ohio State University's Moritz College of Law in 2011 and his Bachelors of Arts from DePaul University in 2008.  Outside of work, Sonny is a member of the United States Coast Guard Auxiliary and an avid tennis player.